Daniel Park took down the 2,452-entrant $1,000 No-Limit Hold'em Super Turbo Bounty at the World Series of Poker after coming back from less than a big blind on the final table.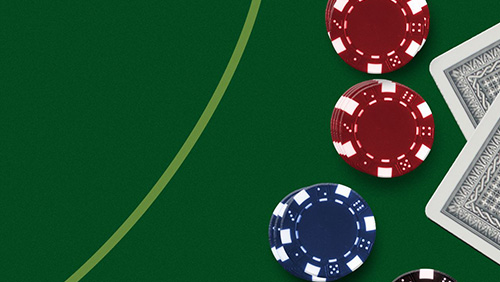 Leslie Townes Hope is a man who hosted the Academy Awards, 19-times – more than anyone alive or dead. The Academy Awards is a ceremony where movie stars win golden statues called 'Oscars.'
Leslie Townes Hope was also a movie star (amongst other things), and like most movie stars with a pretty crap name, he changed it. Leslie Townes Hope became Bob Hope, and that's what Daniel Park had when Erik Cajelais reduced him to a chip and a chair in Event #12: $1,000 No-Limit Hold'em Super Turbo Bounty.
The tournament with a blind structure accelerating quicker than electrocution attracted 2,452-entrants, and at the end of a hectic day, Daniel Park was the sole person standing in the bomb crater.
Let's take a look at those explosions.
The action
We pick up the action with blinds at 500k/1m/1m when Erik Cajelais opened to 2m in the cutoff; Daniel Park moved all-in from the big blind, Cajelais called, and was at risk of elimination, although his AdKs dominated the AhTs of Park. The flop contained a ten, but a king stood by its side, reducing Park's stack to a single chip.
Park was automatically all-in from the small blind in the proceeding hand, and his 9d6s doubled up through Cajelais's Qc7d after rivering a nine. A triple-up followed when KsQh beat the 8h5h of Cajelais and the pocket nines of Emil Tiller.
Park then doubled through Jennifer Dennis when pocket sevens beat pocket deuces, and then, incredibly, Park took the chip lead when his Ah5c eliminated the Ts2s of Tiller when all-in pre.
Three-handed chip counts
Daniel Park – 18,000,000
Erik Cajelais – 16,500,000
Jennifer Dennis – 13,000,000
With blinds at 600k/1.2m/1.2m, Dennis moved all-in from the button holding KcQc, and Park called in the small blind holding AhJs. Cajelais folded the big blind, and a jack on the river brought the tournament to heads-up.
It didn't last long.
Two hands, to be exact.
Park completed from the small blind, and Cajelais checked his option. The dealer sprayed a slick wet 6s5h3s graffiti like on the table; Cajelais bet 1.5m, Park moved all-in, and the Canadian called. Cajelais was searching for the flush draw, or king overcard, holding Ks2s, and Park was hoping Cajelais would whiff as he was holding 8c5c for top pair. Two diamonds fell on the turn and the river, and Park was declared the champion.
The win, Park's first, takes his total live tournament earnings to $459,487. His previous best score was a 4/3106 finish in the $600 Kick-Off event during the WPT Borgata Poker Open in September earning $170,534 after a four-handed deal.
Final table results
1. Daniel Park – $226,243
2. Erik Cajelais – $139,731
3. Jennifer Dennis – $102,010
4. Emil Tiller – $75,149
5. Marceloa Giordano Mendes – $55,869
6. John Yelaney – $41,920
7. Travis Sargent – $31,748
8. Lian Liu – $24,271
9. Ferit Bulut – $18,731
Three other stars who earned enough to buy a fake Rolex included Australian tennis whizz, James Obst (15th), the All-Time Greek Money Earner, Georgios Sotiropoulos (37th), and the WPT Champion, Michael Del Vecchio (38th).​