Dan Zack wins a bracelet in event #6: $2,500 Limit Mixed Triple Draw, and Alex Epstein wins the inaugural Short-Deck bracelet.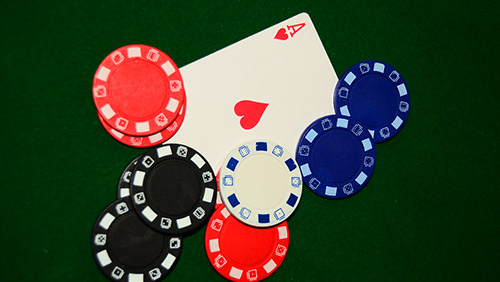 Dan Zack rhymes with 'quack', a noise made by a duck. A duck is a common name given to the waterfowl family known as Anatidae. Waterfowl are members of the avian dinosaurs, better-known as 'birds'.
One species of bird lays eggs in smaller birds nests. When the chick hatches, it pushes out the other eggs, or step brothers and sisters, leaving itself as the sole heir to the throne. This remarkable bird is called a cuckoo, and that's how Dan Zack felt after making eight World Series of Poker (WSOP) final tables without winning a bracelet.
All that changed, yesterday, when Zack took down Event #6: $2,500 Limit Mixed Triple Draw.
The three-day event attracted 296-entrants, and Zack had to apply the welding torch to his run numerous times, especially on the final day, when he fell as low as two big bets, twice.
Speaking to PokerNews on his maiden victory, Zack said that his SMS updates to his brother were becoming tedious – 'I am last'. Fortunately, for the Zacks, during the final table, teeth stopped chattering, engine oil pumped in, and a stimpack was delivered by syringe to the heart. By the time Zack had reached three-handed play, he has 80% of the chips in play.
The end was in sight.
Zack now has his eyes on the WSOP Player of the Year title, and no, he's left that cuckoo nonsense behind. Zack also finished 12/204 in the $10,000 No-Limit Hold'em Super Turbo Bounty event.
Final table results
1. Dan Zack – $160,447
2. Sumir Mathur – $99,153
3. Brayden Gazlay – $65,217
4. Jon Turner – $43,984
5. Jesse Hampton – $30,437
6. Jake Schwartz – $21,625
Three other masters of the game who came close to pushing Zack's egg out of the nest were the former WSOP Player of the Year, Mike Gorodinsky (8th), the former Nov Niner, John Racener (15th) and Donald Trump's #1 fan, Loren Klein (20th).
Alex Epstein wins event #8: $10,000 Short-Deck
After making its live tournament debut in Europe last year, the game played with half of the deck has arrived at the pinnacle of poker, and its impact feels like a stallion's kick to the trachea.
The inaugural $10,000 Short-Deck event attracted 114-entrants, and that's a sterling effort given the new car smell of the thing. The tournament attracted a significant entourage from the Triton Poker Super High Roller Series, where $10,000 Short-Deck events are like olives on a stick, but it was someone new who took this one down.
Epstein is a man bearing few Hendon Mob stripes, but he did enter the fray of the WSOP with a 648-entrant win in the $1,080 Battle of the Bay in Lucky Chances Casino, San Fransico in early May. The $99,220 first prize was his personal best.
Was.
The last three players all found a broken lift unable to make it to the only chair standing on the roof, as Epstein cut each one down, including Chance Kornuth, the two-time bracelet winner, who also finished 6/110 in the $50,000 No-Limit Hold'em event.
By this time, bracelet winner, Anson Tang, and a man who had recently finished 5/52 in an HK$750,000 Short-Deck event at the Triton Poker Super High Roller Series in Montenegro earning $436,021, Andrew Robl, had also been pushed out like a toxic invader from a liver dunked in 16 oz of celery juice.
Epstein may or may not be the man who found the Epstein Barr-Virus – I don't know, I mean, I am sitting in Starbucks in Cardiff, and he's likely in Spearmint Rhino watching a sexed up version of the Scarecrow, Tin Man and Cowardly Lion, but we know, he's a WSOP bracelet winner.
Final table results
1. Alex Epstein – $296,227
2. Thai Ha – $183,081
3. Anson Tang – $130,482
4. Chance Kornuth – $93,593
5. Rene van Krevelen – $67,566
6. Yong Wang – $49,095
7. Andrew Robl – $35,907
Three other talented poker players who nearly reached the end of the Yellow Brick Road are the former PokerStars Caribbean Adventure (PCA) Main Event winner, Galen Hall (9th), the man with all the money, Justin Bonomo (11th) and the Global Poker Index (GPI) Wold #1, Alex Foxen (12th).