The outlook for Macau's gross gaming revenue (GGR) for the rest of the year is bleak, according to Fitch Ratings. The company believes that the gambling city will only see "flat to low single-digit" GGR growth through December, primarily affected by China's economic slowdown. The growth prediction includes the 0.5% decline that was recorded in the first three months of the year.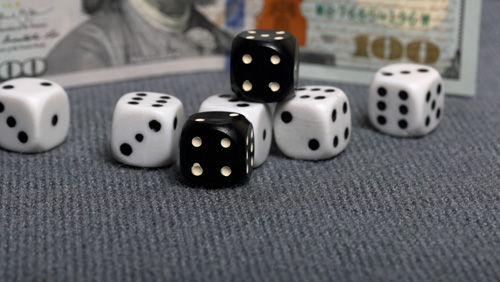 According to its "All In: Global Gaming Handbook" that was published on Monday, Fitch predicts that the GGR will remain flat "due to the assertive fiscal stimuli by [the] mainland government, diffusion in trade tensions with [the] United States and the recently completed transportation infrastructure improvements." Those improvements are a reference to the Hong-Kong-Zhuhai-Macau Bridge that spans the Pearl River Delta, linking the three regions and making single-day travel between the locations much easier.
China is one of the most important consumer markets for Macau's gambling business and anything that impacts mainland China can influence productivity in the city. The trade war between the U.S. and China was seen as one of the most critical factors in recent times, but Macau has been able to bounce back as China's domestic production rose.
The first quarter of 2018 saw a positive boost to Macau's casino GGR, tallying 14% more than a year earlier. The GGR came in at about $37.57 billion above the $32.99 billion in 2017. However, this was not repeated in the 2018-2019 transition.
Fitch states, "We attribute the recent slowdown in Macau's gaming revenues to negative economic sentiment on the mainland, exacerbated by trade tensions and credit extension slowdown. The [GGR] deceleration is largely tied to the economic slowdown on mainland China, which should disproportionately negatively impact the VIP segment (53 percent of total gaming revenues in fourth-quarter 2018)."
The firm points out that mainland China is prepared to increase spending and inject tax stimulus programs and that "more recent economic and credit indicators in 2019 are picking up." However, a growth in China's gross domestic product of 6.1%, as indicated by Fitch, won't be enough to shore up confidence. That growth rate is 0.5% less than it was for 2018.