Poker Central has announced the summer schedule for the High Roller of the Year award, with the World Series of Poker and Bellagio joining the ARIA as hosts for the 35-events.
I know most of you will spend the month of April saying things like "Winter is Coming," but in truth, summer is coming, and with it, a crazy crackers high roller schedule that will either send you to the posh yacht shop or the asylum.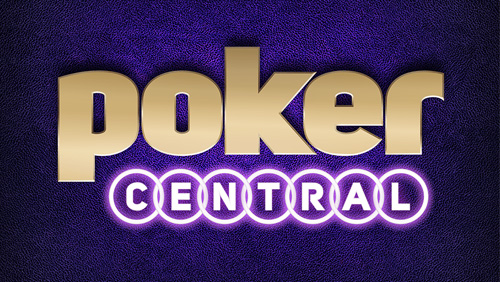 There are a few kingpins when it comes to high roller content.
Triton Poker in Asia.
PokerStars and partypoker in Europe.
Poker Central in North America.
This little ditty focuses on the third of that trifecta.
In 2018, the bright minds behind Poker Central threw away the CDs and went all digital on our arse with the creation of the High Roller of the Year concept.
Partnering with Las Vegas titans The Bellagio and the World Series of Poker (WSOP), Poker Central created a series of high stakes jinks focused around the beating heart of the PokerGo Studios at ARIA and the High Roller Triple Crown of the Super High Roller Bowl, US Poker Open and the Poker Masters.
The rules were simple.
Compete in High Roller of the Year events, earn points, and the person acquiring the most avoided military service, or something like that. The inaugural winner was Sam Soverel, with his 20-cashes worth rake-free entry into all of the 2019 ARIA High Roller events.
When are those ARIA events?
Poker Central has released their summer schedule, and it contains more smash hits than MTV.
Poker Central High Roller of the Year Summer Schedule
The summer schedule contains 35-events spread over 55 days, with the Bellagio and WSOP playing second and third fiddle to the ARIA.
Four WSOP events qualify for High Roller of the Year points, three from the Bellagio, with the ARIA mopping the rest up like kitchen roll on spilt OJ.
The Venues
The World Series of Poker (WSOP)
1. $50,000 No-Limit Hold'em (Fri, May 31)
2. $25,000 Pot-Limit Omaha (Wed, June 19)
3. $50,000 Poker Player's Championship (Mon, June 24)
4. $100,000 No-Limit Holdem (Thu, July 11)
The Bellagio
1. $10,000 Short-Deck (Sat, June 1)
2. $10,000 No-Limit Hold'em (Fri, June 28)
3. $10,000 No-Limit Hold'em (Sat, June 29)
The PokerGO Studios at ARIA
The rest of the action comes from the ARIA through a combination of $10,000 and $25,000 events, with a $50,000 No-Limit Hold'em event held on Wednesday, 10 July.
See the full schedule here.
Here is the current High Roller of the Year Standings leading into the summer scrum.
The High Roller of the Year Standings
1. Sean Winter – 690 points
2. David Peters – 644
3. Cary Katz – 595
4. Stephen Chidwick – 540
5. Nick Schulman – 410
6. Ali Imsirovic – 390
7. Brandon Adams – 365
8. Koray Aldemir – 340
9. Maria Ho – 300
10. Rainer Kempe – 300