For online gambling operators looking to increase revenue, marketing to new players is instinctual. Fighting to keep existing players, and reviving lost customers, might be a more profitable tactic though. At the ASEAN Gaming Summit 2019, Alex Czajkowski, chief marketing officer for RTG Asia, and Yair Gal Ezer, head of operations for the GVC group, led a roundtable discussing how automation of customer relationship management (CRM) can fight this battle.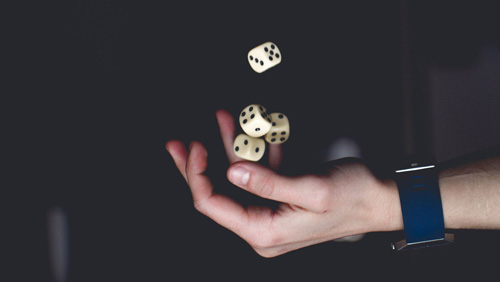 The first key step is to understand how churn works. The term means when existing customers begin to lose interest in a site, and ultimately stop playing. A player goes through four phases of churn: active, deciding, declining and dead.
Each stage of the lifecycle has tell-tale signs and potential pitfalls, and the two speakers had dozens of tips of how to capitalize on each. Active players could potentially become deciding players due to several headaches, like running out of funds, quick bust outs, poor experiences, and difficulties with the website.
These can be addressed by some common sense, but not always simple, solutions. Automation can help with proactive chat bots that key in on potentially negative experiences, like quick bust outs and forgotten passwords. Things as simple as a "low fuel" indicator, that provides easy deposit options when a player is low on funds, could remove the negative experience of busting out for a player.
Deciding players, who are already decidedly not happy with their gambling experience, could be helped with better game suggestions for their play style. Or they could be given sneak peaks into upcoming games and features, to keep them around until their odds improve.
Declining players, who have already lost confidence in the site and are playing more seldom, need a more hands on approach, with personal conversations and catered bonuses. If the player is valuable enough to keep, they're worth a few bucks to keep around.
Dead players, who have already stopped playing, need even bigger offers and personalized communications to understand what make them leave. Again, if they're valuable enough to fight for, it's worth spending time on them. If they aren't that valuable, then an automated email or chat or two won't hurt the situation anyway.
A key theme throughout is that every stage of the player's experience, and the solutions that are needed to improve their value, can be aided by some form of automation. Tailored game suggestions are already offered by some platforms, and could mean the difference between a fun, lengthy session, or frustrating, quick bust outs. Chatbots can handle painfully routine issues like forgotten passwords, run 24/7, and serve all the major languages.
Even without automation through, providing better CRM is mostly about understanding what drives players away, and addressing those concerns. A strong customer service team helps that, because they can speak or write to each player and help them through the frustration. Automation just does it better when you're handling hundreds of thousands of players at once.