Okada Manila is continuing its story of explosive growth. Universal Entertainment Corp, the operator behind the Manila casino, has released their February gross gaming revenue numbers, and they look fantastic.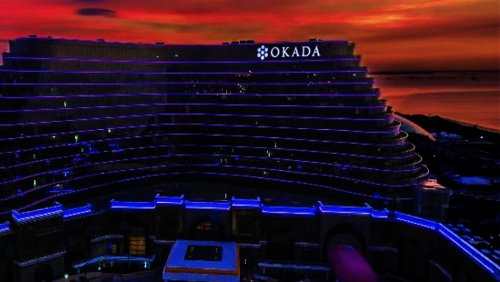 The resort brought in PHP2.38 billion ($45.2 million) in February 2019. That's up 73% when compared year over year. It also means the casino brought in PHP6.22 billion ($120 million) for 2019 so far, better than doubling their numbers for the same period in 2018.
It unfortunately represents a decline month over month, which the operator said "was primarily due to the Chinese New Year holidays, particularly impacting VIP table games." They had the same dip in 2018, so it appears Chinese VIPs prefer to play closer to home during their holiday season.
VIP GGR continues to show healthy increases, which is great news for the operator as it makes up a healthy share of revenue. The company brought in PHP969 million ($18.4 million) from high rollers in February, compared to PHP393 million ($7.5 million) last year.
Mass market numbers also showed incredible growth. Table games brought in 64.9% additional revenue this year, and machines brought in 27.2% more as well.
The operator was proud to announce that earnings before interest, taxation, depreciation and amortization numbers (EBITDA) have made it to the black, with PHP 361.2million ($6.85 million) of profit this year. For the same period last year, they were PHP181.5million ($3.43 million) in the red.
This continuing good news for Okada Manila marks a big shift from where they were at not long ago. Kazuo Okada, for whom the casino is named, has been in a contentious legal battle for control of Universal Entertainment. He was forced out of the company by his son, and has been trying to get back in for months now.
This should all be behind Okada Manila shortly though. The distractions of legal battles have left the headlines for the most part, and despite the former owner's objections, they are looking to change their name, expand, and have their biggest year ever through increased Chinese tourism.