Elon Musk's mechanical moles might be heading to Las Vegas. The billionaire has apparently struck a deal with the Las Vegas Convention and Visitors Authority (LVCVA) that could see The Boring Company descend on, and move under, the city in order to build an express tunnel system. That system would be designed, initially, to transport visitors to and from the Las Vegas Convention Center.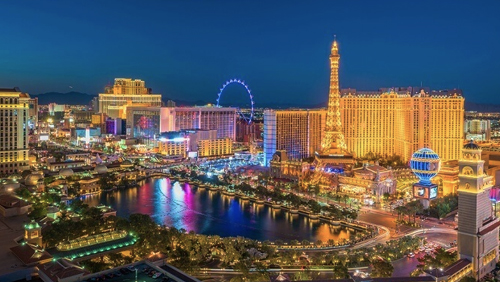 The Boring Company was founded by Musk in 2016. It was initially meant as a joke—a way to publicize Musk's frustration with traffic congestion for which he stated at one point, "Traffic is driving me nuts. Am going to build a tunnel boring machine and just start digging…" However, when different entities began to take notice and show interest, Musk wasn't going to let the opportunity pass him by. He began digging below his California home to test the idea and presented his finished tunnel to the media at the end of 2018.
The LVCVA wants to improve its image and cater to a more diverse public. It wants to build a two-mile-long tunnel that would run beneath the city's convention center and, if construction stays on schedule, would be ready by January 2021. That would be an important feat, as the Consumer Electronics Show will take place that month. Provided there are no budget overruns, the project is expected to cost anywhere from $35 million to $55 million.
There would be a fleet of autonomous cars running along the tunnels, to and from the convention center. Not surprisingly, the cars would all be Tesla vehicles, most likely the Model X and the Model 3, in addition to a 16-passenger vehicle. It would reportedly be free to use for those individuals attending exhibitions and conferences at the convention center. In the future, if all goes well, the tunnel system could be connected to the Vegas Strip, Downtown Vegas and McCarran International Airport.
In order for the project to get underway, the board of directors of the city's Convention and Visitors Authority (CVA) has to sign off on it. The Boring Company is expected to present its plan next Tuesday. The CVA's CEO, Steve Hill, is reportedly already on board, calling the project "really innovative" and "an attraction in and of itself."