The competition was fierce last week at the 2019 U.S. Poker Open Championship, but David Peters wasn't worried. He knew he had the skills and the talent for the game and gave everything he had at the tables. It paid off for the Ohio native, as he ended up taking two titles during the series.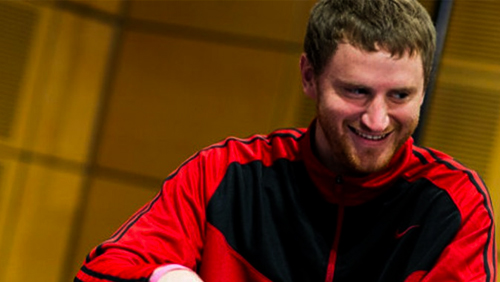 Peters took down the $100,000 Main Event this past Saturday after surviving a field that started with 33 entries. Friday saw all but nine eliminated, and Peters was all too happy to be one of those left standing for the weekend action.
Sean Winter, the Poker Open leader going into the Main Event, was one of the first to be eliminated in the final round. He left in eighth place, not long after Nick Schulman, when he tussled with Keith Tilston and lost. Jason Koon exited next, sent to the rail by the tournament's eventual winner. Justin Bonomo would follow when he got caught up in a race against Ryan Reiss. With the bubble burst, all remaining players knew they'd be taking home a minimum of $264,000.
Chips continued to fly and the lead changed several times throughout the rest of the action. Eventually, Peters found himself in a fight against Tilston and Chris Hunichen, but his 2-1 chip lead against both would prove to be the edge he needed. He took out Tilston, who went home with $528,000, and then Hunichen, who had to settle for $858,000. Peters pocketed a cool $1.32 million to add to the $30.3 million he already had in his bank.
With the Main Event win, Peters picked up enough points to take the title of U.S. Poker Open champion. Many had expected either Stephen Chidwick or Winter to pick up the honor, but they both tripped heading into the final stretch. Peters almost didn't make it, either, a long shot that would need to see him pull off a win (which he did), Winter fail to cash (which he did) and for Schulman to finish outside the top two (which he did). With that, he took the title and an additional $100,000 bonus to add to his wallet.