Growl. Macau stocks are officially in a bear market, defined as a 20% decline from highs, just in time for Typhoon Mangkhut. What happens from here over the next six weeks into earnings will be telling for Macau shares longer term. Turning points only become obvious in retrospect and we could have been at one back in May when the Market Vectors Gaming ETF (BJK) topped out. If Macau doesn't reverse quickly from here, we could continue deeper into bear territory for a year or more.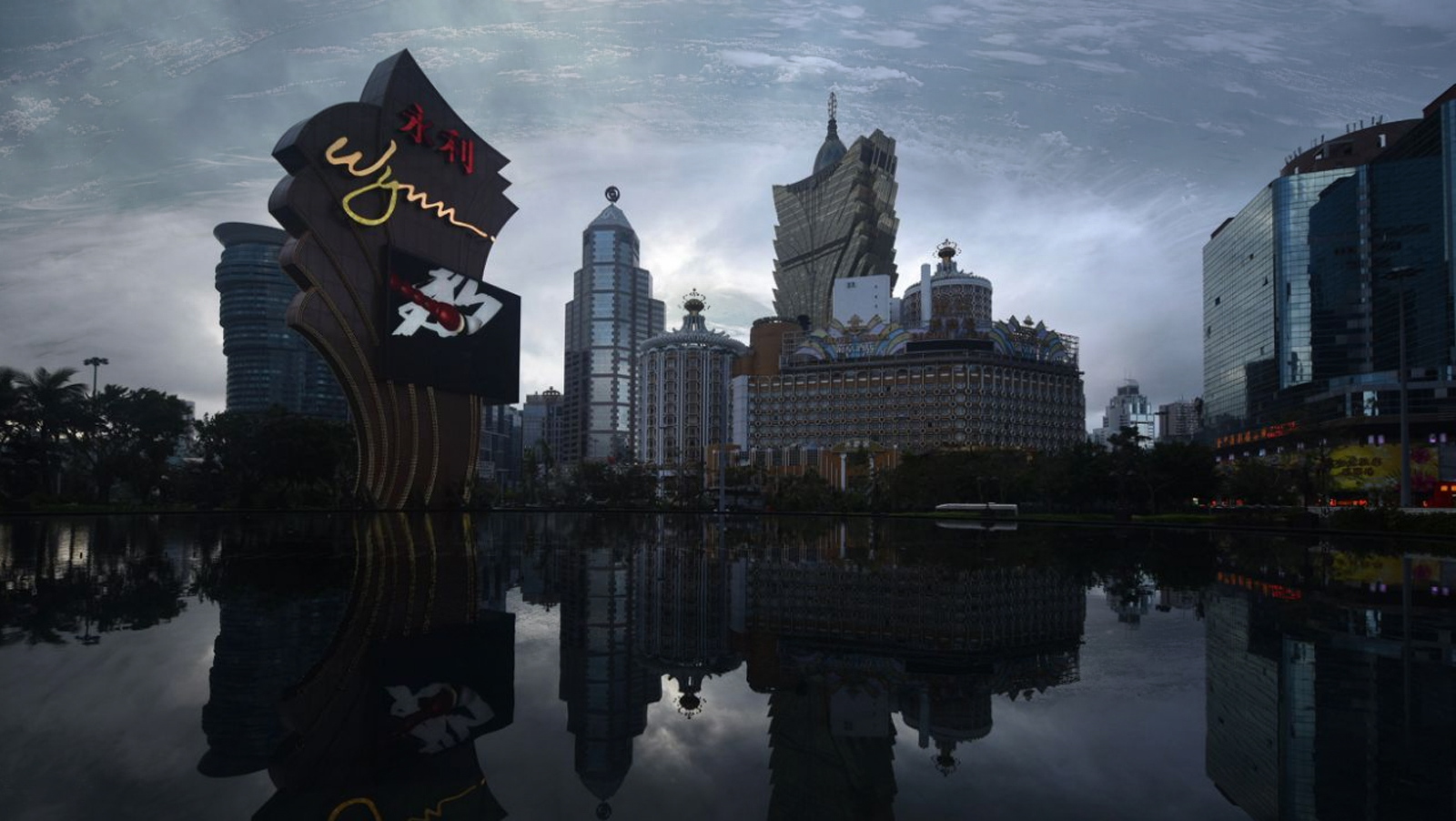 The magic bear number 20% has no particular significance other than the bear nomenclature itself, which has the effect of pulling people out of their preconceptions about market trends. Since 2008, Macau has only experienced one 20% fall that didn't result in a long term downtrend, and that was August to October 2011. Macau shares fell 31% over two months but then quickly reversed, ultimately continuing an uptrend that ended only in March 2014, 51% higher than the August 2011 top. So it is possible to reverse a 20% bear market, but it must be done quickly with a sharp reversal. October 2011 saw that, and Macau continued a pattern of higher lows and higher highs.
2011 didn't have the liquidity panic nor the speculative bubble that needed to correct in 2008, and it didn't have the fundamental aspect of the VIP crackdown of 2014 that took gross gaming revenue to the woodshed. There was a brief panic in equities globally in the summer of 2011 that quickly reversed itself. Will 2018 be the same? A quick bear flash that ended up being only a blip on a long term chart?
Probably not.
While this time we don't have a speculative mania in Macau like we did in 2007, a mitigating factor, we still have that pesky Trade War, two words that really should not be juxtaposed because they convey diametrically opposing meanings. (Only government can turn trade into a war. They can turn pretty much anything into a war.)
10% tariffs on $200 billion in Chinese goods are going into effect September 24, and Beijing is telegraphing that it will have no choice but to respond "simultaneously", which wouldn't be such a big deal if not for the fact that Commander In Chief of America's side of this mutual suicide pact has promised additional tariffs on $267 billion in Chinese imports if China retaliates in response to the tariffs on the initial $200 billion.
And you know Donald Trump is going to move forward on this, because reckless moves are what define him. So by the end of the month we could see tariffs on over half a trillion dollars in Chinese imports, which includes the $50 billion already imposed, the $200 billion coming up next week, and another $267 billion that Trump will have to sign off on when Chinese retaliation is triggered next week.
The biggest danger of the trade war is not how it will affect the Chinese middle class. The effect on the middle class could end up being somewhat muted because unemployment as a result of tariffs could be countered by consumer price declines. Much of the goods that had been exported to the United States could end up being sold in China instead at cheaper prices, bringing down the cost of living, though artificially. The biggest danger is how the trade war will affect that VIP population in China. Chances are many of them are connected cronies that make their money off of exports to the US. If even a small percentage of them go down you'll see an outsized impact on the VIP segment. As covered earlier, as much as Macau analysts like to emphasize the mass market segment, that's mostly just to convey a sense of stability among traders. When push comes to shove, Macau is still dependent on VIP, and the trade war can only hurt the VIP segment.
How Macau stocks could possibly continue calmly higher in this sort of environment is beyond me, especially now that a bear market has officially started.
Which brings us back full circle to Typhoon Mangkhut. So far the reaction from Macau shares has been contained, a good sign for the bulls. But by the time earnings out of Macau are reported in late October/early November and investors can see the numerical impact of the storm on paper, their reactions could help gauge the staying power of this bear market. By then the trade war will have worsened. If earnings misses inspire heavy selling, then we're probably only at the beginning of this new Macau bear. If we see strong bids and bargain hunting around that time, then we could be near the end of this decline. Let's see what happens in six weeks or so.