The World Series of Poker Circuit announces a 13-gold ring online tour for the first time, and Tobias Peters collects a gold ring by winning the World Series of Poker Circuit Main Event in Rotterdam.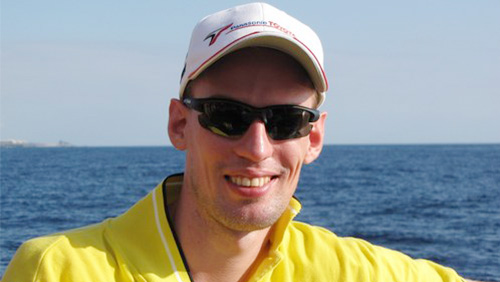 His name was Simon, a mathematician, who travelled all over the world with his work.
"How is that possible?"
"Conferences."
I liked the guy. We shared plenty in common, except for his insistence that injecting mercury into babies is a good thing. I didn't want to ruin our first date by turning it into a debate, so I kept quiet, as I did when he told me that advancement in artificial intelligence (AI) means it's stupid to play online poker because you are likelier to face a bot than a hairy arsed man from Oklahoma.
So, I don't think Simon will be breaking a neck to jump on a flight heading Newark or McCarren, so he can compete in the World Series of Poker Circuit's (WSOP) first online festival.
Between Sep 18-30, the most iconic poker brand in the world will host 13 online events, and distribute gold rings to the winner of every single one of them, including a dusting of more than $700,000 in guaranteed prize money.
Players from Nevada and New Jersey can both compete in the series thanks to the interstate compact, and players can earn points towards participation in the WSOPC's cherry – The Global Casino Championship.
Here is the schedule in full.
The highlights include a $1,000 buy-in, $75,000 Guaranteed No-Limit Hold'em High Roller 6-Max on the 25th September, and a $525 buy-in, $200,000 Guaranteed No-Limit Hold'em Main Event on the 30th.
Online Poker in the US is Slowly Growing in Popularity 
In 2015, Anthony "casedismised" Spinella, made history when he won the first World Series of Poker (WSOP) gold bracelet event held online. Spinella defeated 905 entrants to win the wrist candy and $197,743 first prize.
Incredibly, last year, Spinella once again made history, when he won the first online ring available in a WSOPC online event after beating 420 entrants, including Jessica Dawley, heads-up, to win the $365 buy-in event for $35,817.
In the summer, the WSOP cranked up the dial when they hosted four WSOP bracelet events including a record-breaking 2,972 entrants in the $365 buy-in event won by William Reymond.
Tobias Peters Wins The €3,500 WSOPC Main Event in Rotterdam 
And talking of WSOPC events, Tobias Peters has won the €67,766 first prize in the €3,500 WSOPC Main Event in Rotterdam, Netherlands. Peters topped a field of 181 entrants in the Holland Casino. The total prizepool equalled €260,640, and 21 players finished ITM.
The victory was Peters' tenth live tournament title, including wins in undercard events across the European Poker Tour (EPT), World Poker Tour (WPT) and now the WSOP.
The win is the Dutchman's fourth most significant score, with a runner-up finish in a Master Classic of Poker side event for €100,500 remaining his biggest cash. 
Final Table Results
1. Tobias Peters – €67,766
2. Bart Beenen – €41,861
3. Stephane Cordeille – €30,226
4. Jacco van Hooren – €22,199
5. Jay Oosterbaan – €16,585
6. Brian Kamhorst – €12,602
7. Sidney Steinmann – €9,735
8. Govert Metaal – €7,645
9. Bap de Hass – €6,099