The Card Player Poker Tour (CPPT) Isle Casino Main Event has officially wrapped up in Pompano Park, Florida. A total of 310 players descended on the casino for the tournament, each shelling out $1,100 for the buy-in and helping the prize pool increase to $305,350. By the time the field had dwindled down to the last five, Matt Bretzfield was awarded the title in a five-way chop that saw each player pocket $35,443.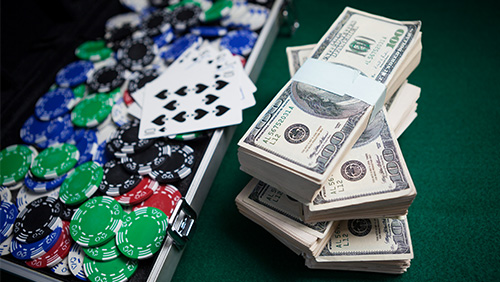 When the deal was reached, Bretzfield, who took second at the CPPT Isle Casino $360 NLHE for $22,374, was only leading by a single chip. He held a commanding chip lead of 2,785,000 going into the final table and made sure that he wasn't going anywhere. The New York native and fellow finalists Ernie Bush, Matthew Smith, AJ Gambino and Gautum Lillaney ultimately decided to divide the pot instead of playing it all the way through to the final elimination and the top prize of $66,707.
The final table saw some impressive action. Albert Destrade, who was a contestant on Survivor: South Pacific and won the $1,200 NLHE Isle Classic event in 2015, was the first to be eliminated for $6,672. Mark Wiser and Zack Mullenix would go next, with Wiser receiving $8,367 and Mullenix, $10,183. Fernando Halac fell soon after, taking home a little more than $12,000.
Now down to five players, the final table saw a lot of back-and-forth chip tossing. Gambino and Lillaney mixed it up good in a trips vs. boat showdown that saw Lillaney double his stack and Gambino left with only three chips. Surprisingly, Gambino hung on and was able to get back into the game. He scored a huge win against pocket Queens to be back in contention and the players then began discussing a deal.
While the final five each took home the same amount of money, they were awarded differing amounts of Player of the Year points. Gambino picked up 200, Smith added 240, Lillaney earned 320, Bush tacked on 400 and Bretzfield, as the tournament winner, received 480.
A few other familiar names were present at the tournament, but didn't make it to the final table. Steve Karp was sent to the rail in 34th, followed shortly by Joey Couden, who exited two spots later. Scott Baumstein managed to stay alive until being sent packing in 17th and Brain Hastings survived until his elimination 15th place.
Comments