South Shore Holdings Ltd., which is building a resort called The 13 in Macau, doesn't expect to have the casino operations ready to go until 2019. However, after missing an end-of-July deadline, the hotel operations will definitely be ready by the end of August.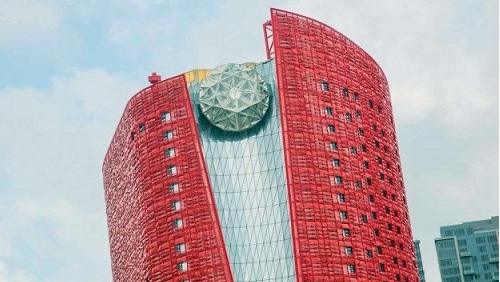 In a filing with the Hong Kong Stock Exchange last Tuesday, South Shore said that the project, which is being built on the Cotai-Coloane border, is now targeting August 31 for the hotel's grand opening. The company said, "On July 23, 2018, the Macao Government Tourism Office (MGTO) commenced the re-inspection process [of the property]. It is expected that all the required licences (namely the licences for hotel, food and beverage, health club and bar) will be granted by mid-August 2018."
The MGTO conducted a new inspection of the facilities last week and is waiting for additional information. It said last Friday, "The Macao Government Tourism Office is currently awaiting opinions soon to be given by the technical departments, which will be crucial to the issuance of the hotel licence."
When the MGTO inspected the facilities in June, it determined that another inspection was needed. That decision came as a result of unfinished work still being completed in the hotel.
In South Shore's filing on Tuesday, the operator said that it decided to delay the launch in order to "enhance the competitiveness of The 13 Hotel and to cater for the increasing sophisticated needs of the target customers." It pointed out, however, that the exact date is still contingent on circumstances surrounding licensing progress. For its part, the MGTO has not indicated when the operating license might be issued.
South Shore, which was previously known as The 13 Holdings Ltd., has had some difficulty keeping on track with the resort's construction. It has faced a number of financial setbacks and had to source an additional $124.4 million a few months ago to keep the project moving. That funding search came after the company had already reached out to find $45 million on top of what it already budgeted for construction.
The 13 is billed as the one of the most luxurious resorts in the Macau market. When it is complete, it will offer the hotel, a casino and retail outlets. Just the hotel carried a price tag of $1.6 billion, but absent the casino operations, it's going to be difficult to see any substantial return on investment.