Another review from the World Series of Poker, this time focusing on the dwindling numbers in the COLOSSUS and a decent showing from South America.

The World Series of Poker (WSOP) has a marketing problem. It seems writing the COLOSSUS in capital letters doesn't provide the punch it once did. The introduction of the $1m first prize has done nothing to add to the glitz and glamour of the event.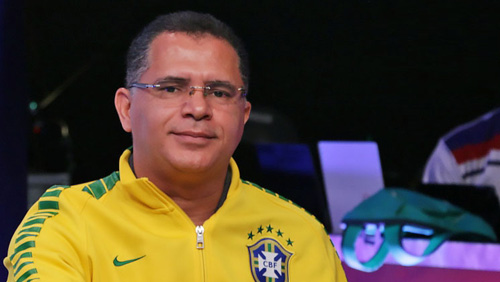 Word of mouth marketing isn't working.
The people are no longer coming.
Why?
The original COLOSSUS in 2016 attracted 22,374 entrants. Cord Garcia won it for $638,880. It was a groundbreaking success. The following year the WSOP guaranteed $1m for the winner, but fewer people turned up when Benjamin Keeling beat 21,613 entrants. Even fewer turned up in 2017 when Thomas Pomponio beat 18,054 entrants.
Now, this.
13,070 entrants.
A 42% drop from 2015 numbers, and a sharp 27% drop from last year.
It seems it's not enough to place the event into the schedule hoping that the people will come.
There needs to be some effort.
Away from the marketing of the event, it was nice to see three live tournament nobodies making it into the top three spots. The standout stars were Scott Margereson and John Racener, but this event is all about the mackerel, not the sharks.
Roberly Felicio, Sang Liu and Joel Wurtzel hardly had a score of note between them, but there they were playing three-handed with a million dollars for the winner.
When Liu eliminated Wurtzel in third, he began the heads-up phase with a slight chip disadvantage to the Brazilian Felicio, but soon battled back to take the lead flopping quad jacks when all-in against Felicio's pocket tens.
"How are you going to beat me now?" Liu joked after taking the chip lead.
Well, it went a little something like this:
Felicio limped, and Liu raised to 5m; Felicio called. The flop came down Js7d3c, Liu checked, Felicio moved all-in for 23.7m, and Liu called before excitedly showing JcTs for top pair. Felicio looked like he had swallowed vomit when he turned over Jd8h for the inferior hand, sending Liu into a crazy victory dance that made him look like a loon when Felicio hit a three-outer on the river to escape defeat and leap into a 58.3m v 7.3m chip lead.
Check out the video; it's insane.
Never make a victory dance to win $1,000,000 until the last card is dealt 😱 @WSOP action from @pokercentral continues tonight from 2pm here: https://t.co/iVb1kzTJ0P pic.twitter.com/pA1307cTVy

— TwitchPoker (@TwitchPoker) June 8, 2018
Liu never recovered from that close shave, and the razor hit the jugular when AJ cut A6 to ribbons to send Felicio's rail into a frenzy. It was the fifth gold bracelet for Brazil, and sitting in Felicio's corner was Andre Akkari and Felipe Ramos, and that must have been a massive advantage to the Brazilian.
Here are the final table results:
Final Table Results
1. Roberly Felicio – $1,000,000
2, Sang Liu – $500,000
3. Joel Wurtzel – $300,000
4. Scott Margereseon – $220,040
5. Timothy Miles – $166,091
6. Song Chow – $126,158
7. Gunther Dumsky – $96,431
8. John Racener – $74,178
9. Steven Jones – $57,425
Other poker peacocks showing off their true colours in this one were Kevin Eyster (42nd), Andrey Zaichenko (50th) and Alex Foxen (59th).
Four more bracelet winners to name.
Jeremy Harkin Wins Event #12: $1,500 Dealer's Choice 6-Handed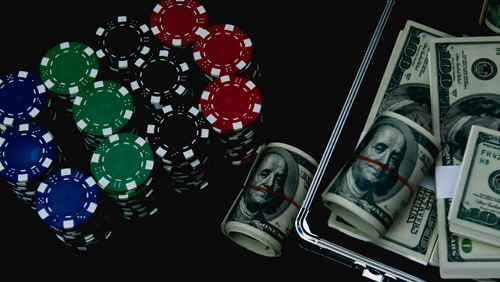 Jeremy Harkin has thrashed 406 entrants to win Event #12: $1,500 Dealer's Choice 6-Handed for $129,882.
The standout name on the final table was the actor, and Daniel Negreanu's best buddy, James Woods. The man with a cartoon school named after him finished in fifth place.
Harkin beat Frankie O'Dell, heads-up, to take the title.
The four-time bracelet winner, John Hennigan, bubbled the final table.
Final Table Results
1. Jeremy Harkin – $129,882
2. Frankie O'Dell – $80,256
3. George Trigeorgis – $52,130
4. Anthony Arvidson – $34,700
5. James Woods – $23,686
6. Scott Abrams – $16,589
Benjamin Moon Wins Event #13: $1,500 Big Blind Antes, No-Limit Hold'em
Benjamin Moon took down the first-ever Big Blind Ante event played at the $1,500 price point. Moon, who only decided to give poker a serious shot in October, beat 1,306 entrants, including the Frenchman Romain Lewis, heads-up, to claim the bracelet and $315,346 first prize.
Final Table Results
1. Benjamin Moon – $315,346
2. Romain Lewis – $194,837
3. Colin Robinson – $138,938
4. Steven Snyder – $100,268
5. Nhathanh Nguyen – $73,242
6. Bohdan Slyvinskyi – $54,160
7. Eric Polirer – $40,549
8. Raymond Ho – $30,742
9. Dutch Boyd – $23,605
Other top mercenaries that lost their weapons of mass destruction at the vital moment included Shaun Deeb (16th), Justin Young (22nd), and Dylan Line (25th).
Daniel Ospina Wins Event #14: $1,500 No-Limit 2-7 Lowball Draw
Colombia has their first-ever bracelet winner, and it comes in the shape of Daniel Ospina.
Ospina avenged his 2015 defeat when heads-up to Christian Pham in the same competition, topping a final table that included the likes of Shaun Deeb, Mike Wattel and Michael Gathy.
The event attracted 260 entrants.
Final Table Results
1. Daniel Ospina – $87,678
2. Timothy McDermott – $54,180
3. Shaun Deeb – $36,330
4. Mike Wattel – $24,920
5. James Alexander – $17,494
6. Brant Hale – $12,576
7. Michael Gathy – $9,263
8. Matt Szymaszek – $6,996
Andrey Zhigalov Wins Event #15: $1,500 H.O.R.S.E
Finally, the Russians are on the board after Andrey Zhigalov defeated Timothy Frazin, heads-up, to win the $202,787 first prize in the baby H.O.R.S.E.
Scott Clements finished seventh.
The event pulled in 731 entrants.
Final Table Results
1. Andrey Zhigalov – $202,787
2. Timothy Frazin – $125,336
3. Bradley Smith – $87,769
4. Matt Woodward – $62,379
5. Nicholas Derke – $45,006
6. Sandeep Vasudevan – $32,971
7. Scott Clements – $24,531
8. JW Smith – $18,541