Darren Elias has had a significant amount of prosperity at the poker tables. The New Jersey resident has racked up over $6 million in live-table earnings, and has won the World Poker Tour (WPT) four times—almost five before he was knocked out in third place at the WPT Tournament of Champions in May. His four wins broke a tie for the most titles, which had been shared by Elias, Chino Rheem, Carlos Mortensen, Anthony Zinno and Gus Hansen. Due to his success, his opinion carries some weight, so it might be conducive to future tournaments if WPT organizers listen to him about the decision to have all final table action of the upcoming season play out in Las Vegas.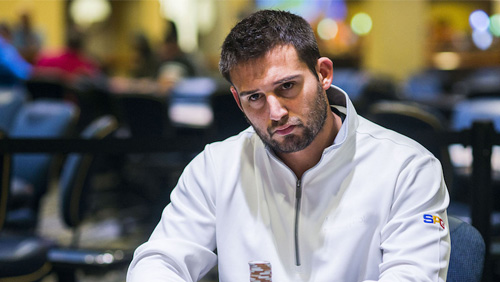 Elias sat down for an interview with Card Player's Julio Rodriguez, in which he was asked about his recent run at the tables and making it into the record books. Elias showed his humble side in responding to the questions, but when asked about the delayed final tables being played in Vegas, he didn't hold back.
"The new arena is cool, although I think they still have some kinks to work out before the WPT goes back," he explained. "For example, it was very cold in there, and we were seated close together considering the size of the set. But at the end of the day, if it draws in some Esports players to poker who might not otherwise have been exposed to the game, then it will be worth it. Right now, we don't have a lot of younger players, especially in America, picking up poker like they did a decade ago, and maybe this is the way to get those players. If down the line, we get some big final tables going in the arena with some big crowds to watch, then that would be amazing."
Elias also indicated that delayed tables can result in players gaming the system. He opined that players should be the same at both the start and the end of a tournament, and a break in between could give some players the ability to seek additional training and hire coaches to improve their skills.
The 31-year-old also pointed to the logistics of the delays, saying that it's possible a lot of players simply decide not to participate because of scheduling. He told Rodriguez: "What if you make a final table in Atlantic City or Florida as the short stack? Do you really want to wait a couple months, fly to Las Vegas and possibly bust in few hands? It may not stop someone from playing, but they aren't going to be happy about that, especially if it prevents them from playing other tournaments somewhere else. I know it's not convenient for me personally, in New Jersey, but I think I'm going to still continue to play my same schedule for now. If I make another WPT final table, then I'll deal with that when it happens. I can just see it being annoying depending on your stack or the tournament buy-in. But I also see why the WPT did this. I see how it could be a good thing in the long run. It's an experiment, and we just have to wait and see how it turns out."
It is, indeed an experiment, but it seems like a huge misuse of poker talent and resources just to run some tests. Perhaps a better solution would have been to try one or two tournaments to gauge player reaction prior to implementing the policy across the board for next season.