To build or not to build? That is the $500-million Boracay casino question.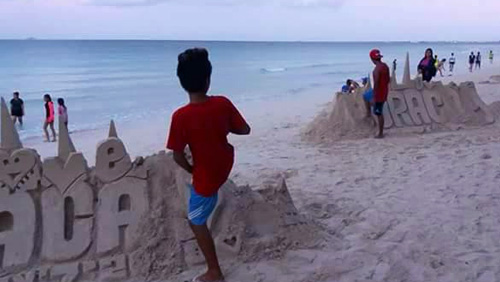 The Philippine government and the local partner of Macau-based casino operator Galaxy Entertainment Group (GEG) gave conflicting statements on Tuesday regarding the fate of a planned multi-million dollar integrated resort on the island of Boracay.
It all started with the pronouncement of Philippine Tourism Assistant Secretary Frederick Alegre that GEG had given in to government pressure and would look for another venue for its planned 23-hectare integrated resort.
Rappler reported that Alegre gave a press conference in Boracay to announce that GEG and its local partner, Leisure & Resorts World Corp. (LRWC), will have to "repeat" the process to secure a license to build a Philippine casino.
"They just have to go through the process of accreditation, and securing again a new PAGCOR (Philippine Amusement and Gaming Corporation) provisional authority. The whole process will be repeated," Alegre said, according to the news outlet.
However, LRWC immediately shot down Alegre's claims and insisted that they have not yet abandoned their planned casino project on the island.
"Following protocol, no change in plans or project location would be made without prior consultation and agreement with PAGCOR. Contrary to claims that Galaxy has 'abandoned' its planned Boracay project, no such announcement has been made nor communicated with Pagcor," LWRC said in a statement.
Even PAGCOR chief Andrea Domingo denied Alegre's statement that GEG and LRWC are already looking at other places for their casino project.
"I have not received any information about that," Domingo told CalvinAyre.com.
In March, PAGCOR approved the construction of GEG's integrated resort on Boracay after granting the group a provisional gaming license. GEG planned to start the construction of its multi-million dollar casino resort by 2019, expecting it to be completed in three years' time.
PAGCOR has repeatedly defended its decision to grant the provisional license to GEG and LRWC, through their subsidiary Boracay Philippines Resort and Leisure Corporation (BPRLC).
Comments