Macau casinos roared back to life with a 22-percent increase in gross gaming revenue (GGR) for March, catching many financial analysts by surprise.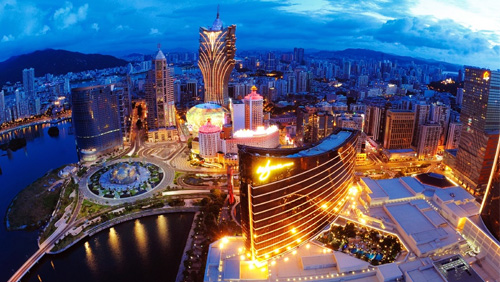 Data from the Macau's Gaming Inspection and Coordination Bureau (DICJ) showed that Macau raked in MOP25.9 billion (US$3.2 billion) as a result of a sustained demand for gambling in the former Portuguese enclave.
The latest monthly result placed the market's accumulated 2018 year-on-year growth at 20.5 percent, or MOP76.51 billion ($9.46 billion). The March GGR also represents a 6.79 percent improvement from the MOP24.30 billion ($3 billion) registered in February 2018.
The March GGR exceeded the 13-18 percent growth expectations of different brokerage firms and marked the 20th consecutive month of gains for Macau, following 26 months of year-on-year declines.
Brokerage Union Gaming noted that there was some level of concern that Macau's casinos would experience a slowdown in March due to the National People's Congress (NPC) meeting.
"Even though Chinese New Year was in mid-February this year, the traditional post-CNY slowdown felt notably longer than usual this year and seemingly extended into first two weeks of March," Union Gaming analyst Grant Govertsen said in a note. "We therefore think GGR sharply accelerated after the meetings were concluded, leading to a very strong last week of March."
The VIP segment led the revenue rally in the second half of March following the NPC meeting, according to Govertsen. He expects the positive momentum of Macau casinos to continue in April.
Union Gaming is expecting a robust first quarter for Macau casino GGR, which may climb up to 20.5 percent. For the second quarter of 2018, Union Gaming said that Macau is likely to maintain a 20 percent and above GGR average.
The brokerage firm also believe that the VIP segment will continue to outpace the mass/slots growth rate. It predicts that the VIP segment will grow in the mid-20 percent range next quarter.
"The April calendar is tough with one fewer Saturday as compared to 2017, the May calendar is neutral, and the June calendar is favorable with one additional Saturday," Govertsen said.