Net profit of Macau-based casino operator Galaxy Entertainment Group (GEG) soared 67 percent in 2017 as Chinese high rollers returned to the world's premier gambling hub.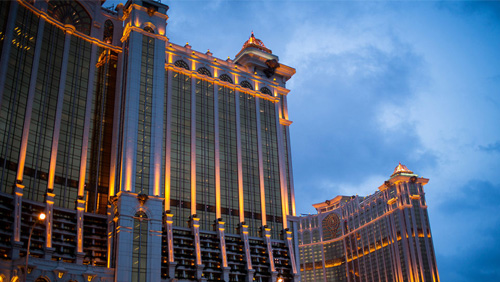 In a disclosure to the Hong Kong Stock Exchange, GEG announced that the company posted a better-than-expected net profit of HK$10.5 billion (US$1.34 billion) in 2017 compared with HK$6.3 billion ($804.88 million) in 2016.
GEG's revenue rose 18 percent to HK$62.5 billion ($7.98 billion) in 2017, beating analysts' estimates of HK$61.2 billion ($7.8 billion).
Adjusted earnings before interest, taxes, depreciation, and amortization (EBITDA), a key measure in the asset-heavy gaming sector, jumped 37 percent to HK$14.1 billion ($1.8 billion).
"Despite increased competition both in Macau and regionally, combined with a number of geo-political events occurring globally during 2017, we are encouraged to see that Macau is experiencing a continued market recovery," Galaxy Entertainment chairman Lui Che Woo said in a statement.
Woo attributed GEG's stellar performance to speedy growth in its VIP and mass segments as Macau's gambling market continues its recovery.
GEG's overall gaming revenue expanded 17 percent to HK$58 billion ($7.41 billion) last year. Mass market table games revenue improved 15 percent to HK$24.2 billion while VIP revenue rose 19 percent HK$31.6 billion.
GEG's flagship property Galaxy Macau had a solid year, with revenue gaining 17 percent to HK$44.6 billion ($5.7 billion) while its adjusted EBITDA was up 31 percent to HK$11.1 billion ($1.42 billion).
Meanwhile, the StarWorld Macau property chalked up 20 percent revenue growth as VIP and mass gaming saw 24 and 15 percent increases, respectively. The property's full year revenue was HK$14.2 billion ($1.81 billion).
The family-friendly Broadway Macau property, which lacks VIP gaming tables, saw a reversal of fortune last year after a breakout performance in 2016, with its full-year revenue tumbling 4 percent to HK$514 million ($65.6 million).
Looking forward, GEG announced that it plans to initially spend around US$500 million for the construction of an eco-friendly beach resort on Boracay Island in collaboration with the Philippine-listed holding company Leisure and Resorts World Corp.
It also is seeking opportunities in Japan as that nation opens its doors to casino gambling.
"In the medium to longer term, tourist markets in mainland China and Asia remain dramatically underpenetrated, offering opportunities for significant growth in tourism, leisure and travel," Lui said.
Comments