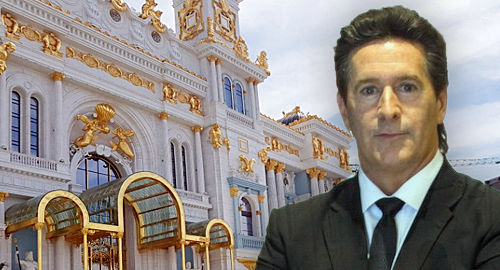 Saipan casino operator Imperial Pacific International Holdings (IPI) has bid goodbye to its US chairman Mark Brown.
On Sunday, IPI issued a statement indicating that chairman Brown had stepped down from the board "to pursue other projects close to his family" on the US mainland. The company said Brown's last day in the chairman's seat was on December 20.
It's not known why IPI waited this long before making the announcement. The Saipan Tribune reported that Commonwealth Casino Commission vice-chair Joseph Reyes admitted that IPI had yet to officially inform the commission of Brown's exit, although he said he expects to receive official word on Monday.
Brown assumed the chairman's role one year ago this month in a restructuring Brown said at the time was intended to make the company "more efficient." Until then, Brown had served as IPI's first and only CEO, a role that was assumed by the company's COO Kwong Yiu Ling.
Brown oversaw the launch of IPI's temporary casino in a Saipan shopping mall in October 2015, which soon made headlines with monthly VIP turnover figures that exceeded some Macau mega-resorts. IPI transferred its gaming operations to its permanent Saipan facility, the Imperial Pacific Resort, last July.
However, IPI's gaudy statistics prompted some industry observers to speculate that the numbers were inflated to boost IPI's stock. Real or not, they reportedly attracted the interest of US financial watchdogs, and IPI responded by (a) threatening to sue US media outlets for fanning the flames of suspected impropriety, and (b) ceasing to report monthly VIP turnover numbers unless they fell below $2b.
IPI's statement expressed its "deepest appreciation" for Brown's role in advancing the company's operations and wished him well in his future activities. The statement made no mention of Brown's possible successor.
Comments