The best marketers in the world understand the difference between wants and needs. But how do the online poker rooms stack up?
Poker saved me from a meeting with the worm that lives inside the bottle. It was my one place where alcohol was not the staple ingredient for a good time. It was a deck of cards.
Two things happened in the immediate aftermath of my sobriety. I left the powerful dictator ruining my life and found employment in the poker industry, and started a blog hoping to inspire others to quit alcohol.
The blog turned into an email list.
At that point, I thought my email list was my community. I would send snippets of information to help them quit alcohol referring to them as 'members of my community.'
I would ask them to complete surveys.
I would turn the survey results into products.
Nobody bought them.
I learned that my email list wasn't a community. But much like children don't understand the true value of parenting until they become one, I didn't learn what a true community looked like until I had one.
And as the newly sober me flew around the world pretending to be a poker writer, I recognised the same problem within the poker industry.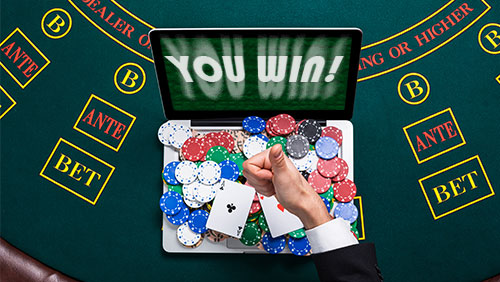 What is a Poker Community? 
Humans are complicated beings. We aren't like pet snakes. Pet snakes are easy to market to. You buy them a mouse, put it into the tank, and the snake does the rest. I have never known a snake ask for a mouse meat substitute or one that's gluten-free.
People are different.
One of the problems marketers have with people is the people don't know what they want. This is why my surveys never worked.
Theodore said he wanted a training course to help him quit alcohol. I created it, Theodore didn't buy it.
Mmm…
I used to visit sobriety forums trying to find people I could help. I would tune in, find a person struggling, and offer my worldview. It was as ineffectual as sending surveys to my email list.
Eventually, I created a community forum. I called it Strive. I laid out a strict philosophy of how we would operate and the type of people I was willing to serve.
Theodore was the first to arrive.
As I watched Theodore interact with the forum daily, sharing his worldview, sagas, and sad tales, I learned that he suffered from a learning disorder and found it very uncomfortable to write on the forum. Theodore felt shame.
I told Theodore to purchase Grammarly, a product that does the grammar work for him. Theodore was delighted. Over time, his confidence grew as he felt more comfortable sharing his journey with others and offering service to those in need. That one piece of advice helped him quit alcohol. Not my course.
For many years, online poker rooms went to where their customers hung out and brought with them a table and a set of chairs. The most common place was 2+2. Some online poker rooms are still there. It doesn't work. Too many people who don't belong to your tribe scare your true tribe members from communicating with you.
A better way of communicating to your audience is to hire brand ambassadors to talk to them at live and online events (people who work for online poker rooms can't play on their site and therefore can't communicate directly to them at their place of work/recreation). partypoker has recently invested heavily in this area. Today, they signed Jason Koon, and announced plans to create a Player's Advisory Council to act as a conduit between the rock face and the change makers.
It's a great idea.
But it doesn't go far enough.
The online poker room who has cracked it is PokerStars.
The largest online poker room this side of the jukebox down the road playing Mustang Sally is using a communication tool called Discord to enable the change makers to have a direct discussion with PokerStars customers.
In creating their personalised community, they are cutting away the wheat from the chaff. Without the idiot trolls and offensive messages, PokerStars can begin building some strong relationships with their community, allowing them to create answers to their most troubling questions.
I believe the difference you will see in PokerStars' relationship with their clan moving forward is they have realised they can't provide value for everyone. Even the greatest in the world have to specialise if they are going to have a truly connective experience with their community.
The most docile and ineffective markets in the world know what people need.
Food.
Shelter.
Oxygen.
Moving forward, in the online poker industry, PokerStars is the one primed to understand what people want.
Comments