South Africa-based casino operator Sun International is trying to rein in its debt after years of massive investing to diversify its global portfolio.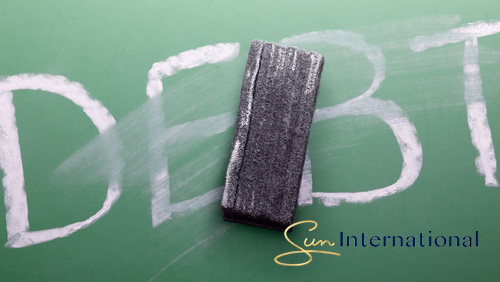 According to Business Report, Sun International's debt was R15.1 billion (US$1.11 billion) at the end of June, an increase of R600 million year-on-year. The company attributed R11.4 billion ($840.52 million) of this debt to its South African balance sheet.
The investments in casino gaming in Chile, as well as the development of the Ocean Sun Casino in Panama and the Sun Nao casino in Colombia also contributed to the casino operator's borrowings.
"All of the above investments and acquisitions were funded with debt resulting in a significant increase in the group's gearing levels," the group said, according to the report. "The group's balance sheet remains resilient and the operations continue to generate strong cash flows."
Though the company plans to pare down its debt, CEO Anthony Leeming clarified that the group will still be on the hunt for new acquisitions.
"We want to strengthen the balance sheet and deal with the debt as we focus on the year ahead," Lemming said.
Meanwhile, Sun International reported 19 percent revenue growth in the first six months of the year while revenue totalled R7.6billion ($560.34 million), up from R6.4billion ($471.87 million).
The company attributed the revenue increase to the inclusion of Sun Dreams and Sun Slots in June last year and Time Square in April this year.
The firm's South African operations saw a 1.9 percent drop in revenues due to the economic slowdown.
Sun International was also unlucky in Nigeria, where business revenue plunged 28 percent due to the deterioration of the country's economic environment, while similar problems plagued Sun's Panama and Colombia operations.
The only saving grace for Sun International was its operations in Chile where trading has improved in most of its properties.
Comments