Typhoon Hato may have inundated several integrated resorts in Macau but it wasn't enough to dampen the special administrative region's casino gross gaming revenue (GGR) in September.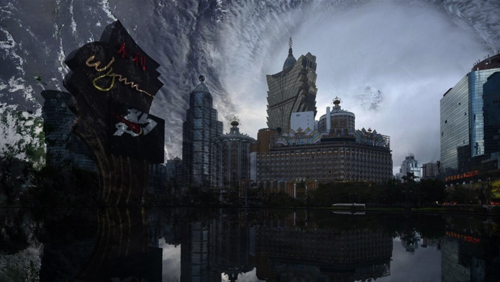 Data from the Gaming Inspection and Coordination Bureau (DICJ) showed that Macau casino GGR grew by 16.1 percent last month, once again beating analysts' consensus of +14% (range of +11% to +17%) growth.
That growth translates to MOP21.36 billion (US$2.65 billion) for Macau, which saw a traditional pre-October holiday slowdown, as well as the lingering impact of August's weather events. It also marked marked the 14th consecutive month of year-on-year GGR growth in the market.
Total casino GGR for the third quarter of 2017 jumped 21.8 percent year-on-year to MOP67 billion.
"Obviously Typhoon Hato that struck Macau, along with a second typhoon, Pakhar, over the following weekend, took a large bite out of what would have been a spectacular GGR growth rate for the month of August," Union Gaming analyst Govertsen said in a note on Monday. "While we had initially forecast September to grow in the high teens, the actual result of +16.1% was good enough for the entire quarter to grow just shy of 22% and remain in line with our expectations for the Q[uarter]."
Last month, Macau's Statistics and Census Service reported a 0.6 percent dip in tourist arrivals as a result of the suspension of group tours to Macau between August 25 and September 1 due to Typhoon Hato.
Some analysts had previously forecasted further casino GGR deceleration in the month of September.
"We believe the sharp GGR deceleration during the third quarter (from +29 percent in July, to +16 percent in September) was purely driven by the VIP segment, with no sign of slowdown in mass," JP Morgan Securities Ltd analysts DS Kim and Sean Huang said in a memo issued on Sunday.
Govertsen, meanwhile, expressed optimism that Macau's GGR could reach MOP24 billion (+10%) ($2.98 billion) in October, which would be the highest absolute level of GGR since late 2014.
"Based on our conversations with junket operators over the past week, as well as similar casino operator commentary, October's Golden Week holiday is shaping up to be exceptionally strong and we therefore expect strong initial GGR growth indicators over the early days of the month," he said.
Comments