In this week's poker routines, Tournament Director and top poker player Kenny Hallaert shares the habits and routines that have helped him become a significant force in the game. 
Nobody is killing the game like Kenny Hallaert right now.
The Belgian had another phenomenal World Series of Poker (WSOP), winning close to half a million dollars, a year after making the Main Event final table finishing sixth for $1.4m, and he recently won the Online Triple Crown taking down major events at PokerStars, 888Poker and partypoker.
What makes Hallaert so special, is his determination and perseverance to carve out a decade plus long career, while also investing in time as a tournament director.
Let's find out how he manages it.
Who is Kenny Hallaert?
"35 years old, working as a poker player and tournament director. Got into poker in 2004 and started working in the business in 2008."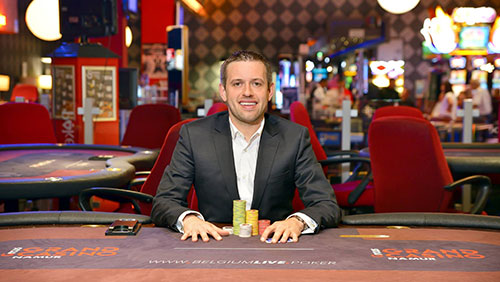 When did your aspirations to become a poker player begin? 
"As soon as I got to know the game in 2004 I hoped I could be playing it on a serious level. When I made the big step in 2008, I hoped to do it for 3-5 years, but I'm still here."  
Do you have defined goals for how many hands/sessions you play in a week: both live and online? 
"No, I play when I feel I want to play and I stop as well when I want to. Sometimes I can play for ten or more days straight though if I want to. 
You need to judge for yourself when it's time to take a break. And that's usually something you don't know in advance. Depends on a lot of factors. 
How do you spend the first hour when you wake up?
"Housekeeping stuff, workout, reviewing some hands, admin work for my job as a TD, preparing food." 
What time of the day do you find it easier to play poker and why? 
"At night, as there is less distortion in general and the night helps me focus."  
Where do you play online, what types of games, and stakes? 
"Stars, Party, 888. NLH tournaments of $100+."
Same question for live?
"Wherever I want to play and feel like travelling to. NLH tournaments of £/$/€1k+ or 300+ for turbo events." 
Do you have a specific routine that you go through before you begin an online poker session?
"Make sure all software is running smoothly and up to date on my computer. The same thing for my laptop which is standing next to me and is ready to switch over to in case of my computer crashes. Have my backup internet connection ready as well.  
"Opening all tournament lobbies from the tournament I might potentially play that session and stack them in chronological order. 
"Make sure all food and drinks I want to consume are prepared." 
Same question for a live session?
"Familiarize myself with the structure. Late reg. Re-entry rules, end of day time. Know when breaks and eventual dinner break are. Look for dinner options. Have a backup plan when I bust. (other tournaments, playing online, taking the rest of the day off.)"  
When you first sit down to play poker how do you begin?
"Greeting my opponents, pay attention especially in the beginning to see what type of players they are. Do some small talk to get them know better."  
Describe your grinding station set up.
"Good and fast running computer. 2x 30″ monitors. Laptop as a backup. Two Internet connections. Backup mouse. Headset. Comfortable chair." 
What tools do you use when playing poker, live and online?
"Hold'em Manager. Starshelper, Partycaption, 888caption for online . Nothing for live." 
What're your thoughts on listening to music when playing? If you do, what do you listen to? 
"I usually don't. Sometimes listen to sports reporting on the radio and rarely I would listen to some music mid session. During live poker, I don't listen to music at all. I find it more social to talk with my opponents and it helps me get better reads on them." 
What system do you use for taking notes on your opponent's, live and online?
"Use the built-in note taking options from the poker rooms online. Not really using it live." 
Do you have a specific warm down routine after you have finished a session?
"Talking poker with fellow poker players. Going through some hand histories usually."  
What do you do on the hour every hour when playing online?
"Grabbing food/drinks, toilet, small workout, laundry, dishes, replying to messages on Skype."  
What do you do during the break of a live event?
"Talking to fellow poker players or sometimes walk away and take some time for me."  
What do you eat and drink when you play, both live and online?
"Online. Water, cold tea (soup or hot tea during winter) and I cook and eat for myself pre session and during the session some fruit, bread, yoghurt. It can happen that I order some delivery food if I don't have time to cook. Sometimes a small bag of crisps.  
"Live. Drinking about the same and food options depend on the location and what fellow poker players want to eat."  
What is your process of review?
"I save hands when I play online and depending on the category. Some of them I review with fellow poker players. Other ones I calculate with Hold'em Resources, Equilab or Piosolver."
How do you educate yourself about poker?
"Mainly by reviewing hand histories and discussing with other players. Sometimes watch some instruction videos."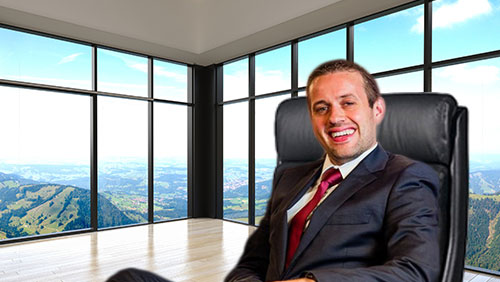 How do you improve your mental state?
"No specific routine for that. Used a mental coach for the November Nine last year. I can say that my mental game is quite good. I don't get angry or anything after losing it all. I've seen it all happen in my 13-year poker career so far." 
How much of your time is spent playing versus learning? 
"75/80% playing, 20/25% learning." 
How do you know when to stop a session?
"When I'm bust out of all the tournaments, usually I registered about the same tournaments every time. If I feel I might be tired, then I could stop registering early. That's usually the problem with online MTT's. Once you're in them, you can't stop so if you feel that you are playing poorly then the best thing is still the try to get back to an optimal state as soon as possible and try to regain the focus."
Are you consciously trying to emulate the style of a particular player? Do you have people you look to as models for your game?
"No, I want to play a style where I feel comfortable with. I do have some heroes in the game but not necessarily want to copy them, but you can learn from them by watching some of their hand histories." 
Is poker easy? Does it come naturally to you?
"It depends on what level you want to play. If you want to play it professionally, then it isn't easy and requires a lot of study. If you want to have some fun in your local bar, then it isn't hard to learn the basics of the game. I've always been good at math, so that's an advantage I took into poker." 
What is your favourite moment in poker?
"Making the final table of the WSOP Main Event." 
What books/courses/mentors have helped improve your game (doesn't have to be a poker book)?
"Fedor Holz, learned a lot from his and his friends last year and brought my game to a new level. When I started playing poker I learned a lot of the basic concepts of the game from the book 'Theory of  Poker.'" 
Do your surroundings affect your work, how?
"No, I have a quiet room in my apartment in London. There's not much in the room so I can't be distracted a lot (which I easily am) and that's why I prefer to play at night." 
Was there ever a time when you didn't want to play poker? How did you get out of the funk?
"After the Main Event was over last year I didn't have any power or mental force to play poker. Before the final table you build up to that one moment, and there's nothing else you want to think about and all of a sudden it's there, and it's over, and your head is empty at that moment, and I had a lot of big questions to answer. What I want to do with my poker career, what I want to do with my job, what to do with the money? 
"And all of these questions need to be answered when you're mentally not in the best state. I'm not saying that I was unhappy at that time, which would be hard after winning $1.4m in the Main Event. 
"I took about 3-4 months before I got back in an optimal mental state and regained the power to play poker again and put everything in practice that I learned leading up to the final table." 
How does poker make you feel?
"Happy. I have a big passion for the game in general and working in the business or playing the game is something I both enjoy doing." 
What is the one thing you know you have to change after answering these questions?
"Don't think I want or need to change a lot at the moment. Maybe study a bit more compared to playing." 
What is the one question I didn't ask but should have asked, and now answer it?
"What was your breakthrough moment in poker? – Winning the Sunday Warmup on PokerStars in January 2009 for around $108k."