Artur Rudziankov has won the first bracelet for the Czech Republic this summer after outlasting 1,763 players in Event #58: $1,500 No-Limit Hold'em.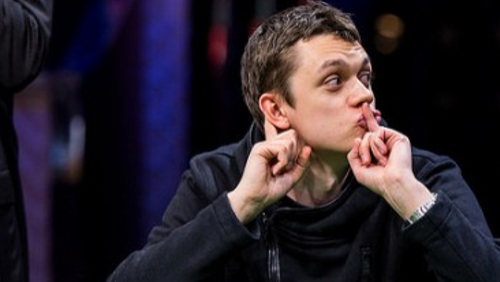 It hasn't been an easy time for poker players living in the Czech Republic, after the government's decision to regulate the online poker business, resulting in players staring at closed for business signs the same way a farmer looks at withered vegetables during a bad season.
But all the fuss hasn't created any ring rust in the mind of Artur Rudziankov after the 29-year old student from the Czech Republic won the top prize of $395,918 in Event #58: $1,500 No-Limit Hold'em.
Rudziankov came into the final as the chip leader, but he began to crash and burn like an unknown asteroid allowing Mario Prats and Christian Rudolph to take charge. But it was only a temporary blip as Rudziankov used every inch of his 2015 $1k runner-up experience to recover.
The Rio looked as capacious as ever as Rudziankov and Prats returned for an unscheduled fourth day of heads-up action. Then, just as you thought the pair were going to settle this duel behind the backdrop of the solitary silhouette of the man calling the action, the two rails began filling up with raucous crowds from the Czech Republic and Spain.
Rudziankov started Day 4 with a 74 v 36 bb lead, but Prats battled back to take the lead, before Rudziankov did likewise, as Prats seemed to begin to show signs of irritation and inexperience. The final hand saw Rudziankov's J4 overcome the far mightier AJ of Prats when a four hit the flop during their last all-in and call.
The victory for Rudziankov was the second in the Czech Republic's history (Tomas Junek, 2012), and Rudziankov had to beat 1,763 players to get there.
Final Table Results
1. Artur Rudziankov – $395,918
2. Mario Prats – $244,611
3. Timothy Miles – $176,455
4. Arman Zolnoorian – $128,645
5. Christian Rudolph – $94,799
6. Lee Watkinson – $70,618
7. John Esposito – $53,184
8. Martin Kabhrel – $40,500
9. Scott Lychwick- $31,187
Other big names that ran further than Haile Gebrselassie were John Phan (10th), Taylor Paur (16th), and Phil Laak (38th).