21st June, 2017 (London) – This year's iGaming Executive Conference, part of the 2017 iGaming Super Show, will see C-level executives gather to discuss how to break the mould in the fast-growing igaming space.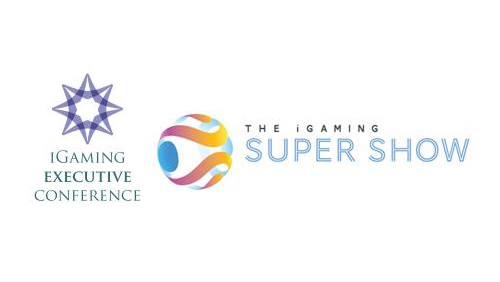 The event, which is the most exclusive and senior in the igaming industry, takes place on Wednesday 12th July and Thursday 13th July and includes private networking and iconic speakers from around the world focusing on this year's theme of industry disruption.
Speakers include Lottoland CEO Nigel Birrell, Facebook Head of Real Money Gaming & Social Casino for EMEA Finbarr O'Mahony, IBM Watson Evangelist Jeremy Waite, Gamevy Chief Commercial Officer Helen Walton, Deutsche Bank Managing Director Andrew Zarnett, The Myndset Company Founder and President Minter Dial, Betspawn CEO and Co-Founder Vidar Duvnäs, Kindred Futures Head William Mace, and OpenMarket Chief Evangelist Oisin Lunny.
The conference features a thinking agenda, designed specifically around disruption. The event will inspire and entertain delegates by bringing the best speakers to talk in a private environment, facilitating learning and networking with peers.
All delegates must be approved to attend the event with a maximum of 80 in attendance. Tickets cost £1,495 + VAT and can be purchased at www.igamingsupershow.com/events/igaming-executive-conference.
Shona ODonnell, Event Director at iGaming Business said: "This year's iGaming Executive Conference features an all-star roster of speakers shining light on one of the most important challenges our industry faces: disruption.
"As well as the speakers, we are laying on a host of VIP and networking events for our C-level delegates over the two days, creating a unique environment to exchange knowledge with the very people driving the igaming space forwards."
The iGaming Super Show, which takes place in Amsterdam between 11-14 July at the RAI, is the biggest dedicated exhibition and conference for the igaming industry.
For more information about the iGaming Super Show, please visit: www.igamingsupershow.com/
For more information, please contact:
Square in the Air Communications
David Bartram
+44 (0) 20 3586 1978
About iGaming Super Show 2017
The iGaming Super Show is the biggest dedicated iGaming exhibition and conference for the igaming industry and is guaranteed to meet your needs from a networking, education and business perspective. In 2017 we are expecting over 4,500 delegates, 100+ speakers and over 120 stands. The 2017 iGaming Super Show will have eight events in one location including dedicated payments, regulation and compliance, sports betting, binary/financial and affiliate events.
About iGaming Business
iGaming Business is the most established and respected information provider for the interactive gaming and gambling industry. Now entering its fourteenth year of business, it provides the latest news, analysis, research, data and insight to senior level executives in the iGaming space. It also hosts some of the industry's most successful events, including iGaming Super Show, as well as the iGB Affiliate event series which includes the Berlin Affiliate Conference, the London Affiliate Conference and the Amsterdam Affiliate Conference.
iGaming Business takes pride in the fact that its editorial and content is written for the reader and not the advertiser. By taking a strict editorial stance and having industry experts contribute to its magazine and online content, it gives its readers the tools and resources to improve business performance.
Comments