Japanese-listed gaming conglomerate Universal Entertainment Corporation has uncovered more skeletons inside the closet of casino magnate Kazuo Okada as they dig further into his previous business transactions.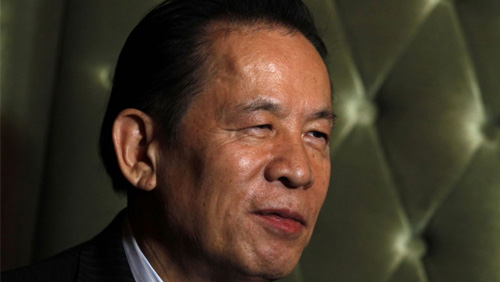 Universal informed the Japanese Stock Exchange on Monday that they are looking into at least two more business dealings of Okada, which it suspects to be anomalous.
One of the cases involves a February 2014 loan for "land transactions" in South Korea by Okada Holdings Ltd while the other case has something to do with the May 2015 US$16 million withdrawal from a Tiger Resort Asia bank account based on a bearer check that the Japanese billionaire issued.
"Recently, it came to the attention of the Special Investigation Committee that there is a suspicion that Mr. Okada has been involved in yet other 2 cases of illegal activities separately from the above-mentioned conduct and the Committee decided to subject them to the investigation," Universal said in its case progress report. "The Special Investigation Committee is determined to investigate into these new suspicions in order to clarify the whole picture and to formulate measures to prevent reoccurrence and the Company will continue to provide full cooperation by the Special Investigation Committee."
Universal said it is investigating whether Okada used the company's Korean subsidiary Universal Entertainment Korea Co Ltd to create a security interest for a $80-million financing deal for Okada Holdings Ltd from an unnamed financial institution.
The conglomerate has so far found that Okada has failed to comply with Universal Entertainment's internal procedures.
"Although the security interest was canceled on March 31 of the same year, approximately 170,000 dollars (equivalent to approximately 18.88 million yen), the amount of interest that was supposed to be paid by Okada Holdings Limited to the financial institution, has been disbursed by UE Korea," the firm pointed out.
On the issue of the multi-million withdrawal from a Tiger Resort Asia bank, Universal claimed that this was also a serious violation of governance that failed to follow necessary internal procedures.
Okada's business dealings first came into scrutiny when the septuagenarian was ousted as director of US casino operator Wynn Resorts in 2012 over allegations that he violated US anti-bribery laws. He was accused of treating Philippine gaming officials to fancy meals and drinks while in Las Vegas and Macau, a claim he denied.
He was also investigated by the Federal Bureau of Investigation over a $40 million payment to a Manila-based consultant in 2010.
Early this month, Universal suspended the leadership of Okada and Yoshinao Negishi, director and general manager of Universal's Administrative Division, after finding out that the two possibly committed fraudulent acts when a loan amounting to HKD135-million ($17.3-million) was transferred to third party from Tiger Asia Resort Ltd on March 20, 2015.
Comments