The World Series of Poker have refused to lift Salomon Ponte's lifetime ban after the Hashtag King requested a reprieve, and Matt Stout and the team at the Charity Series of Poker prepare for their 10th event at the MGM Grand.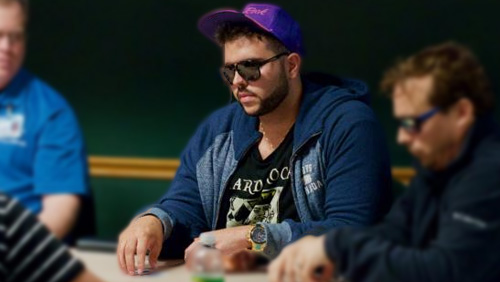 Twitter have handed Salomon Ponte the reins
to his account.
The Hashtag King had his access rights revoked by the people at Twitter Towers for reasons unknown, but he is back in business and had some interesting news to report earlier.
You may remember that Ponte became as popular as a classical pianist in a Slipknot concert after playing sticks and stones with Shaun Deeb during an appearance on Poker Night in America (PNIA).
The human tongue is a monster that few can master, and once the words escape it's challenging to get them back into the cage. The poker world was watching, and Ponte began receiving banning orders left, right and centre.
One of the casinos that banned Ponte was Caesars, and you know what that means – no World Series of Poker (WSOP). But the team at Caesars have a heart, and have been known to overturn lifetime bans in the past, so why should Ponte be treated differently?
With the 48th annual event currently in full swing, Ponte wrote a letter to Caesars asking them to rescind the ban so he could compete in the Main Event.
Here is the letter:
@mitchgarber please see the pic! @WSOP@WSOPTD@CaesarsPalace@CaesarsEnt@ToddBrunson@Womack303@HighRollerRadio@PokerFraudAlert@WPTpic.twitter.com/Y2dVWUL6FA

— Salomon Ponte (@Hashtagking1990) June 12, 2017
As someone who regularly finds himself trying to rectify a perceived wrongdoing, I find it interesting that nowhere in the letter does Ponte apologise for his actions. Instead, he explains how he has spent a month in sober living for a gambling problem.

And then he posted the letter on Twitter.
Yeah, I am not sure I would have done that.
The email landed on the virtual desk of Seth Palansky, who gave Ponte a swift rebuttal. Expressing his concern that the event only recently happened, that his behaviour at other casinos also played against him, and they felt it was not a very good idea for Caesars to allow him to gamble in one of their properties when he has a gambling problem.
"You need to get better self-control and make better decisions," said Palansky.
 Oh, the irony.
Well no @WSOP this year @WSOPTD@mitchgarber@HighRollerRadio@MattGlantz@ToddBrunson@noahjschwartz@PokerRob24@djmacjr@shaundeeb@WPTpic.twitter.com/p7gBDEcyJT

— Salomon Ponte (@Hashtagking1990) June 13, 2017
CSOP to hold event at The MGM Grand
Matt Stout and the gang at the Charity Series of Poker (CSOP) are preparing to make a difference again.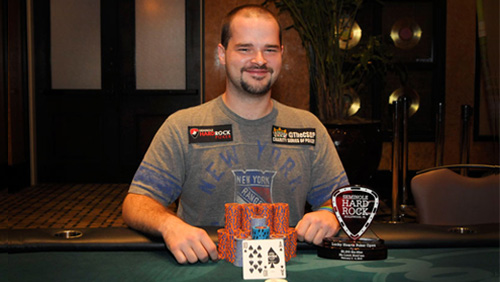 The 10th CSOP event takes place at the MGM Grand on Sunday, July 9, and the Three Square Food Bank – the only food bank in Southern Nevada – will once again be the recipients of the generosity, with every dollar raised providing three meals for people in need.
The festivities begin with a Player's Party near the Ka Theatre at 1 pm. The $225 buy-in tournament starts at 2 pm. The event is a $100 rebuy for the first two hours and a final $100 add-on at the end. The player who rebuys the most will win a special $1,000 bonus, as will the chip leader at the end of registration.
And the stars are coming out in support of CSOP.
Actors Brad Garrett and James Woods will play, as will sports stars Ken Daneyko and Richard Seymour. A whole host of stars from the poker world will also compete including Raising for Effective Giving (REG) Ambassador Cate Hall, the former World Champion Chris Moneymaker, and World Poker Tour (WPT) anchor Lynn Gilmartin.
There will be a silent auction, and Lake Las Vegas Water Sports and All-American Dave take on the role of sponsors.
If you want further details, then click this blue link.
Comments