A little-known Asian investor has expanded his stake in Pokerstar's parent company, Amaya Gaming.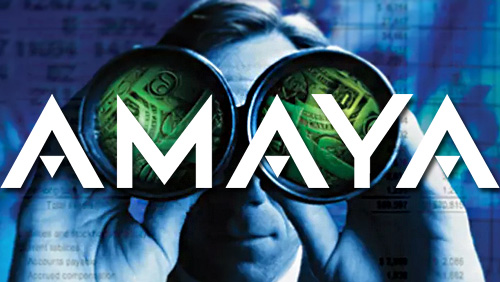 Last week, Hong Kong-based investor Tang Hao purchased 330,000 shares of Amaya Gaming's stocks at an average price of C$23.78, for a total of C$7.85 million.
This is in addition to the 616,300 shares that the investor bought at C$23.84 per share, totaling C$14.69 million, on June 7. He also bought 800,800 of Amaya shares at an average price of C$23.59 per share for a total of C$18.89 million on June 5, and another 500,000 shares at an average price of C$23.52 per share or a total of C$11.76 million on June 2.
Tang Hao already holds around 11.19 percent of Amaya shares via his company, Discovery Key Investments Ltd. (DKI). The little-known company initially owns 7.2 million Amaya shares, which it boosted in late March by purchasing 9,105,000 shares at a cost of C$22.40 per share, for a total consideration of just under C$204 million.
The investor's series of purchases follow the recent selloffs by former Amaya CEO David Baazov, who sold 19 million of the company's shares early this year. Baazov, who stepped down from Amaya last year after being charged with insider trading, was pushed into selling after Amaya's lenders reworked their debt deal with a clause that effectively precluded him from making further attempts to acquire the company and take it private.
Incidentally, Tao Hang is listed as a top executive of Goldenway Group, which one of the two Hong Kong companies that supported Baazov's most recent failed attempt to acquire Amaya. The investor previously said that he acquired the shares "for investment purposes."
Amaya's moving to Toronto
After facing a tough year, Amaya is looking to make a fresh start with a new corporate name and a new headquarters.
The PokerStars owner, now known as The Stars Group Inc., has moved its head office from Montreal to Toronto. The changes were part of the company's broader plan to "alter its gaming mix," according to CEO Rafi Ashkenazi.
"As we undergo this transformation, we look to embrace the future of our business while also recognizing the incredible consumer goodwill and loyalty associated with our primary brand," Ashkenazi told reporters in May.
Comments