The massive potential of the growing African market has been an important and popular topic of discussion at industry conferences for the past few years.  So popular in fact, we now have entire conferences dedicated to the market such as Clarion's WrB Africa.  Sportsbetting in particular is in demand, therefore experienced European betting companies such as BettorLogic have done their homework and already made moves into the African market.
While most of us are aware of the massive opportunity in Africa, we're not sure what changes and innovations are triggering the opportunity and we certainly don't know how to enter the market.  For this reason, I've spent some time this week with Andrew Dagnall, BettorLogic's CEO for the past 13 years and a wealth of knowledge when it comes to sportsbetting opportunities in Africa.
"I think there has been a tremendous amount of growth in Africa, a tremendous amount of attention on betting in Africa.  I think if anybody is getting involved in Africa its very important to realize that basically Africa effectively is 54 different countries.  And each of those countries is different.  And when it comes to betting, each of those countries are different", he said.
Despite differences in betting behavior depending on geographical region in Africa, the unanimous trend sweeping across the continent is an extreme interest in football betting.
"I think majority of Africa is concentrated primarily on football betting and the football betting is restricted to very much the leagues the locals know about which tends to be the fairly typical leagues that us Europeans are well aware of", Dagnall explained.
Dagnall also pointed out how prominent virtual betting has become in Africa, especially in the local betting shops.
"If you go into an African betting shop- and I've been in a few in Kenya and also Nigeria– you go into the shop and the only thing you can see is a screen showing virtuals.  A lot of the shops won't show any live football because otherwise what happens is the shop gets packed out by locals because it's a cheap way of watching football and they won't necessarily bet on it", he shared.
One of the most appealing characteristics about the African market is its promise of growth and BettorLogic's ability to educate players on how to make good bets has proven to be a great fit.
"I personally think there are opportunities to grow the market and I think there are opportunities to be able to educate the market so then the player becomes more enriched in betting and then you're more likely to increase the longevity of the player", said Dagnall.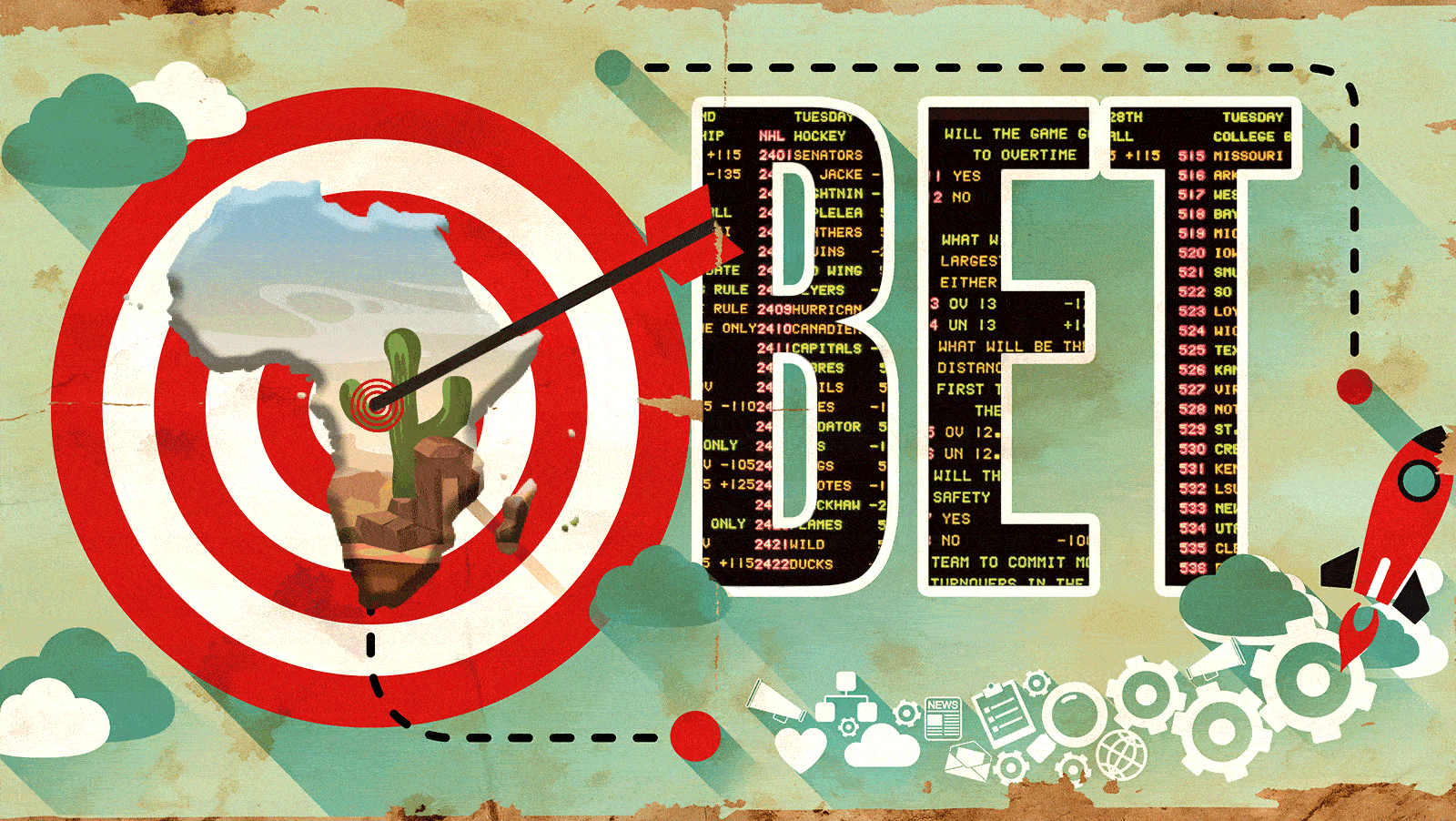 When asked for specific examples of how BettorLogic is able to add value to the choices African bettors make, Dagnall said, "Its through the process of making the customer more aware.  If you have a piece of information such as that when Manchester United plays teams like Arsenal, they've won six of the last eight home games, that means when the customer uses that information he's in confidence to move into perhaps events or other leagues he may know nothing about.  They start to trust the fact that you're telling them this is what the team has done".
"So that helps in the retail space and we would effectively deliver into Excel sheets which the local shop manager prints and puts on a board.  Again, it's a way for customers to be able to see what supports particular markets, but its still a relatively simple selection of betting markets", he added.
One of the most significant differences between the mature European market and the developing African market is the simplicity of the betting preferences in Africa in comparison to Europe.
"I think its fair to say that if you tried to explain to an African bettor what handicapping means, it all gets a bit confusing.  They like things very simple- they like goal markets, they like both teams to score and they like the 1×2 markets", explained Dagnall.
In Dagnall's experience with the African market, he has discovered most of the local operators are successful marketers, but not at all experienced in how to actually run a sportsbook.
"So inevitably [African operators] would be drawn towards buying the cheapest sportsbook supplier package they could, they were marketing very effectively, but it wouldn't necessarily have the infrastructure of a European sportsbook that's constantly managing its position and ensuring its never too exposed in one particular situation", he said.
Placing bets at retail shops and via mobile devices are the two most popular channels for betting in Africa but the nature of bets placed will vary depending on the bettor's location and preference of channel.
"Somewhere like Kenya for example, I think is slightly different than Nigeria because in Kenya you have a situation whereby mobile betting is more prevalent.  And mobile betting is where the middle class is betting.  The middle class in Kenya wouldn't be seen dead in a betting shop, betting shops are for the guys who want to bet 10p, 20p.   So the mobile bettor in Kenya is a lot more sophisticated and they will do things like in-play betting", explained Dagnall.
Bettorlogic has recently secured partnerships with two African sportsbetting operators, Bet.co.za and BettingWorld.co.za and Dagnall stressed the importance of establishing local partners when building a strategy for entry into Africa.
"I think for any operator looking to get into Africa its very important to have a local partner.  Its very important to recognize 'is this a territory where I need bricks and mortar?' because for a lot of the operators, or certainly for the customers, they'll only trust you if they know you've got a shop.  If something goes wrong, they can go into that shop and they can create hell.  That's what gives them confidence to bet with them.  So a Ladbrokes or Coral means nothing to an African bettor, it means something if you've got a number of shops", he said.
In addition to determining if a local shop is a must, Dagnall added how important it is to understand player behavior when looking to successfully enter the African market.
"We need to understand the mentality of the particular bettor because for example the majority of African bettors, if they win, they want cash now.  Its all about turning over their account, spending the cash when they want", he said.