Casino may be the biggest player in Africa's gambling market, but the explosion of mobile users is making the region one of the most attractive markets today.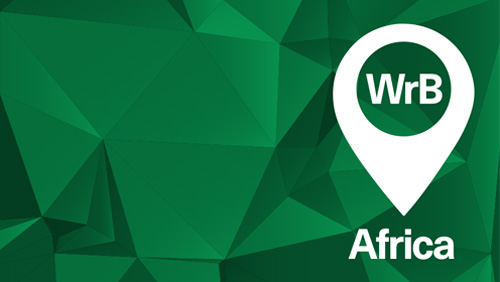 South Africa, for example, saw its sports and horserace betting markets grow 28.5 percent to R4.4 billion in 2015, according to PricewaterhouseCoopers. Sports betting revenue has quintupled in the past five years, rising to 54% of total betting revenue in 2015 from just 22% in 2011, and PwC expects sports' share to hit two-thirds by 2020.
PwC expects sports betting, the only legally permissible form of online gambling in the country, will see a 10.7% compound annual growth over the next five years, putting its 2020 revenue projection at R7.4 billion.
And this is where mobile comes in.
Despite the Gaming market being principally land-based in Africa, the explosion of mobile users throughout the entire country, and the evolution of the mobile devices in Eastern Africa, is making Kenyan area one of the most attractive for mobile business.
At the WrB Africa, which will run from June 7 to 8, authorities, operators and international experts of the gaming industry will discuss strategies needed to profit from the rapid growth of the region.
"Entering a specific African market requires precise analysis. African countries all take differing approaches to the regulation and oversight of their gambling markets. This continent is an extremely promising market for mobile sports-betting operators," Alessandro Fried, founder and chairman of BtoBet. "With due attention being paid to the particular needs of each local market, operators can equip themselves to be able to provide the right tools and technology to profit from the enormous opportunities that present themselves across the continent."
Fried, who has pioneered new technologies for iGaming operators via BtoBet, will be on the panel entitled "The Big Move: Retail to Online & Mobile," which will focus on the best practices for converting retail customers, the use of social media, infrastructure requirements, the customer experience and what it takes to offer an engaging in-play product.
This year's installment of WrB Africa, organized by Clarion Gaming, will be held at the Villa Rosa Kempinski in Nairobi, Kenya.
Comments