June (Madrid) – R. Franco Digital and Corredor Empresarial S.A. have reached an agreement which will see the omni-channel supplier provide its latest-generation IRIS omni-channel platform, as well as its extensive and varied catalogue of online games and sports betting, to the Colombian operator.
Corredor Empresarial S.A. is the largest commercial network of games of luck and chance in Colombia, with more than 25,000 points of sale and 75,000 terminals throughout the country, with a varied portfolio of products and services making it the leading operator in the jurisdiction.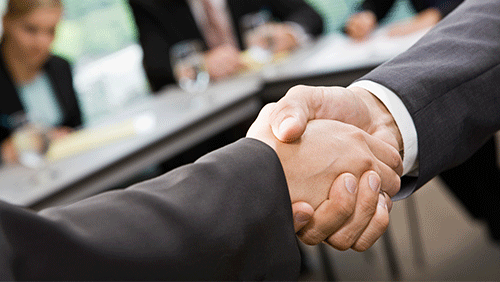 The recent regulation of online gaming in Colombia has attracted a number of international stakeholders to the market, which is estimated to be valued at €600million over the next five years.
The agreement between R. Franco Digital and Corredor Empresarial S.A. will place the supplier in a leading position to grow the market over the coming years.
Alejandro Casanova, head of digital at the Recreativos Franco Group, said: "This agreement underlines R. Franco Digital's position as a reference point in the provision of technology, content and operational solutions for operators, and our ability to offer a comprehensive and perfectly adapted solution to the specific needs of each client.
"The fact that Corredor Empresarial S.A. and R. Franco Digital have joined forces gives us great pride, and is proof of the quality of the products and services offered by our company. The strategy of our digital division is to partner with top tier allies who have the potential to become leading operators in every national market."
Diana Margarita Otálora Taylor, general manager at Corredor Empresarial S.A, said: "Our potential clients highly appreciate the innovation, personalisation, portability, real-time operations and sociability provided by R. Franco. In Colombia, the increasing use of the internet over the last 10 years, as well as the outstanding performance of our sportsmen and women on the international stage, make this a product very much in demand.
"The fantastic experience offered by R. Franco in the digital area, allied to Corredor Empresarial S.A. online and real-time distribution network, allow us to consolidate our position within the market, retain satisfied users and generate a stronger contribution to Colombia as a whole."
For more information, please contact:
Square in the Air Communications
David Bartram
+44 (0) 20 3586 1978
david@squareintheair.com
About R. Franco Digital
R. Franco Digital is a proud part of the R. Franco Group, a 52-year-old leading multi-national gaming supplier to the land-based and online casino industry.
Comments