Jonas Kjellberg, Co-Creator of Skype to be Key Note Speaker
Two major events in the international gaming sector are to be held once again in Malta this September.
The flagship C-level centric gaming seminar, the Malta iGaming Seminar, will return for its 9th Edition, whilst last years Glamorous Awards event, iGaming Idol will return for its second edition following a hugely successful pilot event last year.
The event organisers have confirmed that Jonas Kjellberg, Co-Creator of Skype will be the keynote speaker for the main event and a special guest at an invite only CEO event, which will be launched shortly.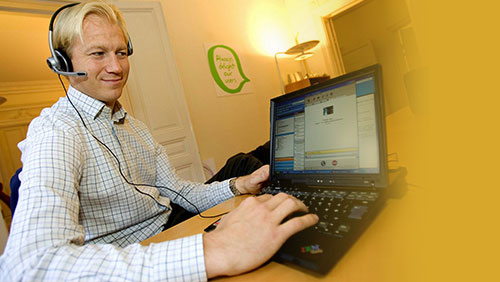 Jonas Kjellberg, one of the creators of SKYPE, is a much appreciated lecturer at Stanford University and Stockholm School of Economics where he lectures on entrepreneurship and how to create a winning sales culture. He is also one of the authors of the book, Gear up, written together with Harvard and Stanford professors.
Ms Sue Schneider, CEO of Egaming Brokerage, said "We feel that bringing a speaker of such calibre, in terms of entrepreneurship success and within the Technology realm to MIGS, will provide a different perspective to our audience.  Mr Kjellberg is also a leacturer and a serial entrepreneur and we are positive he will add a high level of substance to the table."
Last year's edition of MiGS attracted 400 delegates over the two-day duration, and featured many celebrated top level speakers from the iGaming sector, including Joseph Cuschieri – Executive Chairman of Malta Gaming Authority, Michael Caselli of iGaming Business, Martin Dreymann of Ebettle, Warwick Bartlett of GBGC, and Sue Schneider of Igaming Brokerage, whilst the keynote speaker was the Contributing Editor of The Economist, John Andrews.
Using a theme of 'Navigating Uncharted Waters', bringing into perspective the reality of Brexit, recent tax changes and anti-money-laundering as well as new and changing markets, the event continued its reputation as an informative and essential networking event, and this year, it will continue to do the same.
iGaming Idol was a major success within the iGaming Sector as the pioneer award event to focus entirely on employee recognition, rewarding innovation and excellence in their respective fields within the sector, overseen by a panel of expert judges and attracted over 250 participants.
This year, the competition's 'Idol of the Year' accolades will be opening up internationally whilst after consultation with stakeholders in the Industry the awards have been broken down to more specific roles within the gaming operations including Casino Product, Poker Product, Sports Product, VIP Manager, Affiliate Manager, SEO/SEM, Tech, Compliance and Regulated Markets, Recruiter, HR Manager, Graphic Design/UX/UI, BI, Payments/Fraud/Risk, Live Casino Dealer, Customer Support  and last years popular Outstanding Achievement award.
For MiGS 2017, Sue Schneider has once again been signed to ensure high level content and the best speakers from the sector, whilst additional C-level networking events and talks alongside a new partnership with Ambassador Events promises to make the event the most successful yet.
"Last year we worked with Pierre and Martin [of Ambassador Events], who are also our partners in iGaming Idol," says Jeff Buttigieg, one of the event's directors. "We felt that our combined experience and synergies worked, and that the partnership was a natural transition and mutually beneficial for the strength of the brand."
The Malta iGaming Seminar and iGaming Idol Awards Gala will be held over two days between the 26th – 28th September 2017.
Mr Buttigieg continued: "We trust that our both events will help provide the knowledge required so C-level people may take necessary decisions for their business whilst with iGaming iDol we wish to continue to raise awareness of employer brand and culture for the industry, and provide due recognition to the hard-working people actively transforming it on a daily basis behind the scenes. Both event benefit local and foreign markets"
For further information about iGaming Idol and MiGS, please contact Ramona Mifsud on [email protected]
Comments