Oregon moves closer to shutting down poker rooms in the state after the House of Representatives approved the Social Game Bill.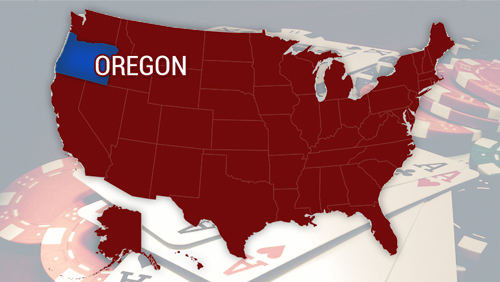 House Bill 2190, which aims to modify the definition of "social game" for purposes of regulation of gambling, has been transmitted to the Senate after the House of Representative voted 41-14 in favor of the bill.  Five, on the other hand, did not participate in the vote.
Under HB 2190, the definition of social game is "a game, other than a lottery, between players in a private home where no house player, house bank or house odds exist and there is no house income from the operation of the social game."
If enacted into a law, the measure will only authorize "social" poker games operated and regulated by non-profit organization. It will also result to the closure of at least 20 poker rooms operating in Portland, Oregon.
Room cover charges and the generation of revenue from food and drink sales illegal will also now become illegal once the measure is signed into a law.
The bill will also elevate poker room dealers as full employees instead of being classified as volunteers who earn through tips from players.
This is not the first time that the poker industry in Oregon has become under threat. In 2013, legislators attempted to shut down all poker clubs when an anti-poker bill has been put into the legislative table.
The bill, which was reportedly backed by Washington state casinos, died in the House after it failed to gather enough support from legislators.
Oregon Tribes bet on casino plan
Still in Oregon, Confederated Tribes of Siletz Indians announced its plan to build a casino at the heart of Salem.
The Columbian reported that the confederation plans to construct a 140,000 square foot entertainment, gaming and hotel facility in 2021 on reservation property on the northern end of Salem, with hope of drawing crowds of gamblers from Portland.
They are projecting to bring 1,500 full-time and generate $185.4 million in gross revenue in the first year of operation.
But the office of Oregon Gov. Kate Brown said it has not received any casino proposal that enjoys comprehensive tribal support.
Comments