A two-time World Series of Poker Circuit champion, Travell Thomas, has been sent to jail for eight years for his part in a debt collection scheme that embezzled $31m and change from the financially fragile.

A Manhattan Court sentenced Travell Thomas to eight years and four months behind bars on Thursday.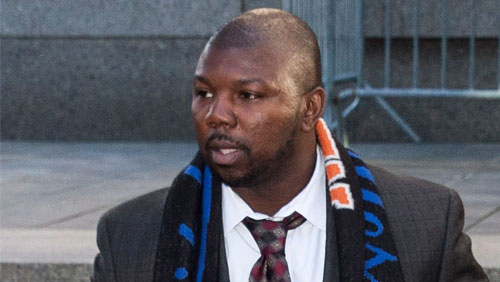 US District Judge, Katherine Polk Failla (the illegitimate love child of Doug and Will?), handed the sentence to Thomas after explaining it was the most lenient sentence she could deliver given the circumstances and the need to act as a deterrent.
Thomas knew time served was a necessity after pleading guilty to a count of conspiracy to commit wire fraud and a count of wire fraud. In Nov 2016, Thomas held up his hands after hearing he could spend most of his life behind bars, and surrendered to a possible 15-year jail term and the forfeiture of $31m. He got off lightly.
Thomas was the Prez and CEO of a debt collection agency called Four Star Resolution. The Manhattan Court heard how Thomas would tell his team to use coercive and threatening tactics to get people to stump up more than they owed, and even used a system called Juicing to inflate debt loads on the computer system so they could collect more than the outstanding amount.
The man with over $500,000 in live tournament earnings on his resume told the court that he was addicted to gambling and would spend days in casinos without changing his clothes. The court also heard that Thomas withdrew $1.5m from the business to use on gambling, poker, and to live the high life.
Thomas also lied to the New York Attorney General's Office in a bid to extend his fraudulent scheme and managed to get another three years out of it until the Federal Trade Commission (FTC) brought the axe down.
Thomas, 38, from Orchard Park, New York, was in tears when the gavel fell, as he was in November when pleading guilty.
Acting US Attorney, Joon H. Kim, told the press that Thomas was the mastermind behind the largest criminal debt collection scheme ever charged.
Comments