Wednesday – April 2017 – Prague – The organizers(EEGEvents) are honored to announce the first set of speakers who will be joining the highly dynamic panels which focus on the state of the online gambling industry in Czech Republic, the European Union and highlight some of the challenges the affiliates are facing.
As you man know from their earlier Press Release, the organizers have created two panels which will bring a wealth of information based on the negative and positive feedback received by companies that are aiming to operate legally within the Czech Republic.
The first announced keynote speaker have been selected from the biggest names of the online gambling industry and when it comes to the online gambling market of Czech Republic, the organizers aren't holding back from bringing the most popular professionals.
Here are the first keynote speakers announced to join Prague Gaming Summit between 8-9 June, 2017 at Andel's by Vienna House Prague.
Panel: Focus on the Czech Republic (8th of June – 9:30 – 11:00 AM – Prague Local Time)
Jan Řehola has over 6 years of experiences in gambling field, both from the public and private sector. He is a master of Law from the Charles University in Prague.
Jan has been working for 4 years for the Ministry of Finance – Czech Gambling regulator, firstly as a Head of the Legal Unit and later as a Director of Gambling Department. In his work for the Czech Gambling regulator Jan was responsible for all gambling policy issues, including drafting of new legislation, issuing of gambling licences and cooperation with other European regulators as a member of European Commission Expert Group on Online Gambling.
Due to his background, he is well versed in all aspects of gambling operations.
PS Legal is Prague based law firm specialized in providing legal services to all sectors of the gaming industry. PS Legal has rich experience in gambling field and provide professional and high quality legal and compliance consultancy to key players on Czech gambling market.
He can be reached at [email protected]
Panel: Focus on the Czech Republic (8th of June – 9:30 – 11:00 AM – Prague Local Time)
Currently Jan is in the role of VP Sales in Endorphina, an online slot games provider.
He made a 2 and a half year journey with Endorphina from a startup with zero clients to a company that has their games in more than 180 online casinos.
He is now leading the direction of the company towards expansion in the regulated markets.
Jan gained his experience in various executive positions in the financial sector, before he joined the iGaming business.
Studied at University of Economics in Prague. Had his humble beginnings as a salesman in a souvenir.
He can be reached at [email protected]
Panel: Focus on the Czech Republic (8th of June – 9:30 – 11:00 AM – Prague Local Time)
Dr. Robert Skalina is Czech Advocate as well as a Registered European Lawyer in Malta. He is currently a Senior Advisor to WH Partners, a Malta-based leading law firm with a business focus and expertise in gaming & gambling, technology, financial services, tax, M&A and corporate finance.
Robert has vast experience advising clients in the gaming/gambling industries on all aspects of their operations. He also provides advice to wide range of investment managers and funds, and regularly advises clients on complex cross border transactions and mergers and acquisitions.
He has previously held the position of head of legal of a London based investment advisor active throughout EMEA region.
Robert holds LLM from the London School of Economics and a Master of Laws degree from the Charles University in Prague.
He can be reached at [email protected]
Panel: Affiliates in regulated markets (9th of June – 9:30 – 11:00 AM – Prague Local Time)
An entrepreneur who loves life, takes calculated risks and lives by the motto, 'Pray often. Use words if necessary'.
Eman is also a partner in BonusVikings, an affiliate venture focusing on European and Asian markets, mainly gaming and binary products. He also co-founded SMSwarriors.com, an affiliate software for SMS marketing.
Eman graduated with first class honors in 2001 with a Bachelor of Education degree. He holds a Masters Degree in Creativity and Innovation as well as a Masters Degree in Diplomatic Studies.
He can be reached at [email protected]
Panel: The Benefits of the European Gambling Laws(8th of June – 11:30 – 1:00 PM – Prague Local Time)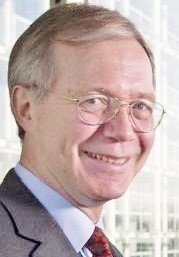 More than 35 years internationally busy in the amusement and gambling trade.
Since 1988 expert for the Austrian Chamber of Commerce for gambling and amusement with prices machines (AWP), re-elected March 2015.
Since 1999 member of the British Society of Study of Gambling.
Since 2006 president of Automatenverband.at.
2007 until 2015 first vice president EUROMAT, Brussels and chairman of the legal affairs committee. Presenter and attendant of various international conferences, seminars, congresses Member of the scientific advisory board of the Institut f. Glücksspiel u. Wetten at the University Bonn-Sieg, Germany.
2013: Certificate 'Excellence in Responsible Gaming' of the Sigmund Freud University, Vienna.
He can be reached at [email protected]
Panel: Focus on the Czech Republic (8th of June – 2:00 – 3:30 PM – Prague Local Time)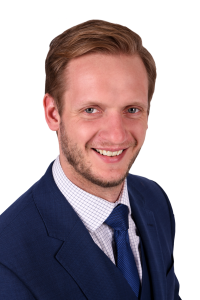 Jakub started his practice as a corporate lawyer and member of Czech Bar Association but then he changed his focus and as an in-house counsel specializes on IP law and all aspects of gaming law namely licensing, regulations and compliance.
He can be reached at [email protected] or skype legal.endorphina
Delegates can reserve their limited seats at an Early Bird Rate of 250 EUR(-50%) until 28.05.2017 by registering on the official website of the event here.
…or by choosing your delegate package(delegate passes with accommodation at the official hotel) here.
For more details about the event, you can contact the organizers directly by e-mail on the following e-mail address: [email protected] or by phone on +40 726 388 370.
Make sure you check back for more updates about Prague Gaming Summit.