TPD wins rights to distribute data from Hipódromo Argentino de Palermo racecourse
January 2017 (Buenos Aires) – Total Performance Data (TPD), the supplier of innovative race timing technology and data to the betting and racing industries, has agreed a landmark deal with one of Argentina's major racecourses, Hipódromo Argentino de Palermo.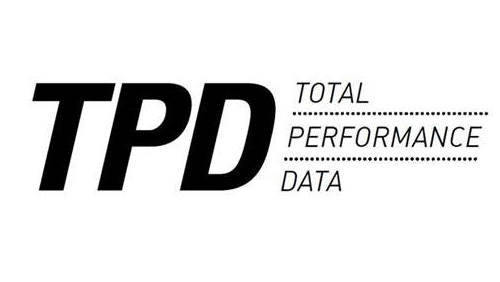 The agreement will see TPD install its market-leading race timing technology at the Hipódromo Argentino de Palermo in Buenos Aires, and permits it to distribute the resulting data worldwide, independent of picture rights.
Hipódromo Argentino de Palermo is one of the most prestigious racecourses in South America, hosting over 120 fixtures per year. The deal will mark the first time that data of this granularity will be available on racing from Argentina when it goes live from mid-2017.
TPD already provides data from over 40% of UK racing using the latest GPS / GNSS technology, facilitating data for in-running odds generation and a host of racing metrics including sectional times, race pace, mid-race positioning and energy distribution.
The data feed is available to subscribers and can be streamed live in race within fractions of a second. It is supplied to operators, providers and affiliates to aid price setting and improve the user experience, including in-play betting.
Will Duff Gordon, CEO of Total Performance Data, said: "I am thrilled that the latest technology from Total Performance Data will be available at Hipódromo Argentino de Palermo.
"The data we are drawing for racecourses around the world has the power to reinvent the way people interact with and bet on horseracing, and to bring it to Argentina for the first time is a major step in this process."
Antonio Bullrich, President of the Racing Commission at Hipódromo Argentino de Palermo, added: "Our partnership with Total Performance Data is very exciting. We have been searching for a technology provider who can offer this type of tracking and data.
"Unlike many other data solutions, TPD offers a swift and simple installation, and the additional data will add a great deal of value to our races and improve the experience for our customers."
The agreement with Hipódromo Argentino de Palermo follows similar agreements with racecourses across the UK, including all 16 racecourses owned by Arena Racing Company, for which TPD provides sectional times that are available on At The Races.com.
TPD currently provides in-running odds generation data for over 40% of UK races, and is in negotiations to install its technology across a number of other racecourses worldwide.
For more information, please contact:
Square in the Air Communications
David Bartram
+44 (0) 20 3586 1978
[email protected]
Total Performance Data (TPD) supplies innovative race timing technology and data to the betting, gaming and racing industries. Using the latest GNSS / GPS technology, TPD's Race Pace positioning data streams live racing calculations to on course and off course audiences, providing sectional timings from major racecourses.
TPD technology is in operation in the United Kingdom and available worldwide, and can be installed quickly and operated easily at racecourses, providing real time positions to within a fraction of a second, facilitating speed, stride length, sectional times and split time calculations as the race is in progress.
About Hipódromo Argentino de Palermo
In the heart of the City of Buenos Aires is the Hipódromo Argentino de Palermo, one of Argentina's most importance cultural and architectural icons.
Inaugurated on May 7, 1876, its facilities have been at the heart of Argentina's social life for more than a century. The Argentine Hippodrome of Palermo presents a world-class programme of races, with more than 120 equestrian events per year, including the "República Argentina (G1)" and the Argentine Derby, "El Nacional (G1)," Argentinean turf racing's final leg of its Triple Crown. Possessing a quality, 2,400 x 28 metre sand track complete with a natural drainage system, the course it able to host rainy-day meetings that would be cancelled at other venues. During the 120 annual meetings, there are more than 1,400 races, of which around 20,000 horses participate.
In December of 2011, the Hippodrome's turf track was recognised as one of the best racetracks in Latin America.
Comments