Officials of the Gaming Inspection and Coordination Bureau (DICJ) are still waiting for Wynn Macau to request the 25 extra gambling tables for its Wynn Palace resort in Cotai.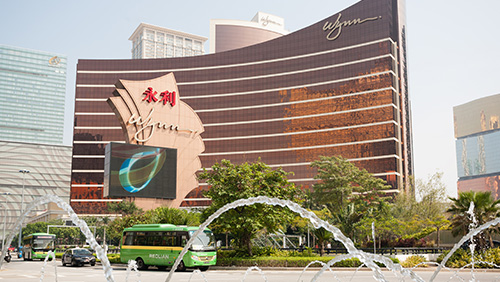 Wynn Palace was awarded 100 mass gaming tables before it opened in August, to be followed by 25 more tables on January 1, and another 25 tables in 2018. However, the gaming regulator told GGRAsia that the casino operator has yet to avail itself of the additional tables it is entitled to. Meanwhile, Sands China—via Venetian Macau Ltd.—has already requested and subsequently granted 25 new-to-market tables for its Parisian Macao property.
"Wynn still has the quota to add new tables to Wynn Palace in 2017 but has not yet sent us the request, while the Venetian [Macau Ltd] did sent the application for the Parisian [Macao] and the gaming tables were granted by us already," DICJ told the news outlet in an email.
The number of gaming tables allocated to the $4.4 billion Wynn Palace resort was significantly lower compared to the 250 tables that Melco Crown Entertainment's Studio City and Galaxy Entertainment Group's Galaxy Macau Phase II received in 2015. To make up for the low number of tables, Wynn Macau transferred 250 from its other properties in the city state, bringing the total table games at Wynn Palace to about 350.
Secretary for Economy and Finance Lionel Leong Vai Tac said the decision was due to the government's resolve "to stay within the confines of the 3 percent annual growth of table games." Studio City and Galaxy Macau were granted a larger number of tables because they focus more on family entertainment and non-gaming offerings, according to Leong.
The market-wide table cap, implemented in 2012, called for 3 percent compounded annual growth over a 10-year period, suggesting that there will be a total of 1,892 incremental tables available in the city state through 2022, which, incidentally, is also the same year that most of the licenses expire.
Comments