In the search of finding young gems in the gambling industry, 10 Questions adjusts its lens and zooms in at this Australian entrepreneur who is in the same mission of 'discovering.'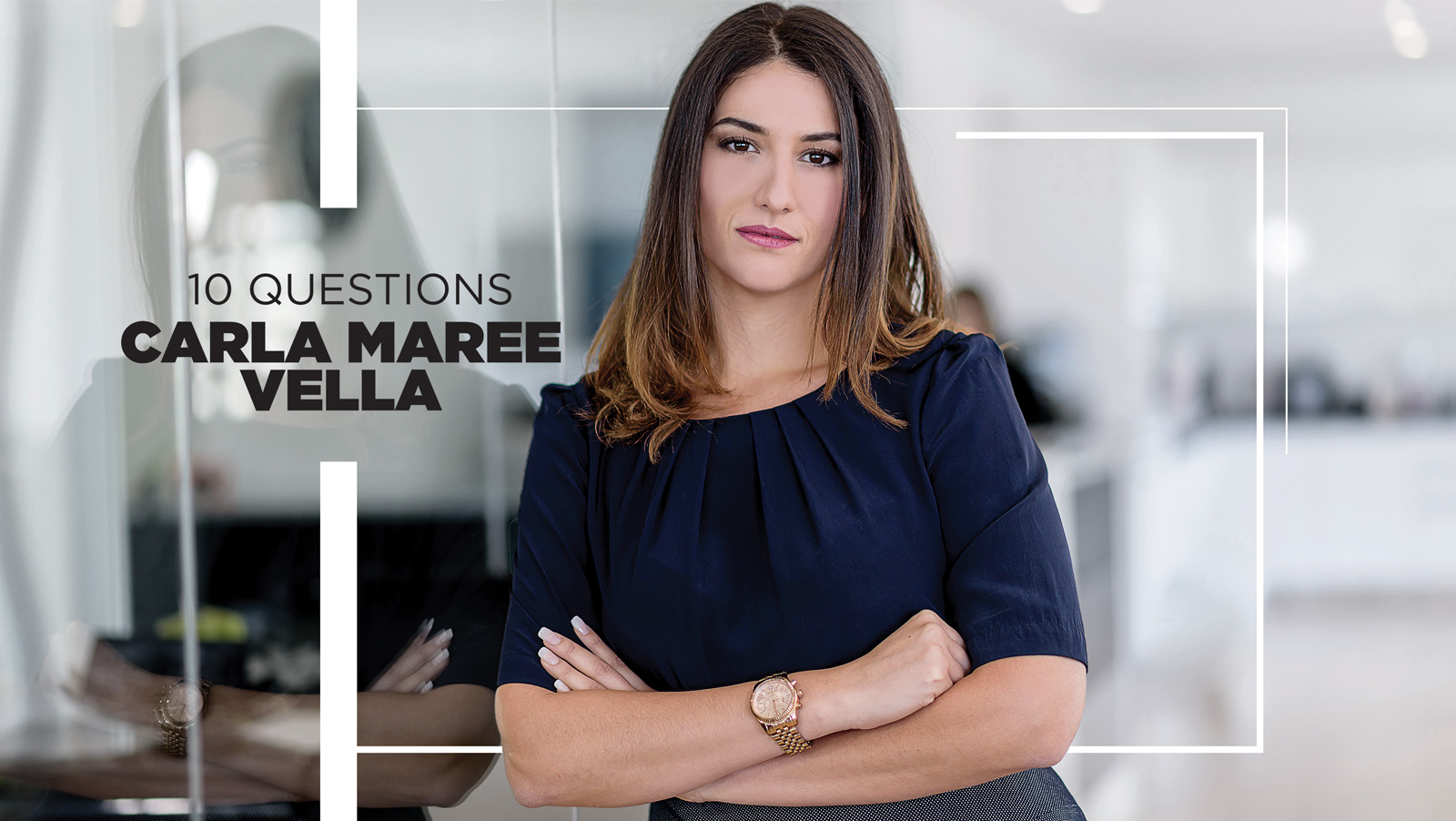 Carla Maree Vella, whose experience in technology trails back from her knack of reassembling a motherboard as if it was just a bunch of Lego blocks as young as six years old, is the CEO and COO of Malta-based venture capital Optimizer Invest. Just like a fairy godmother in fantasy stories, she leads the search for the next big tech unicorn. She's been in the iGaming industry for only five years but with her extensive knowledge in digital marketing, drive and dedication, and her young energy, she surely will be a force to reckon with.
1.
If there's something that struck me the most upon learning about your journey is this one particular statement you said, "I haven't worked a day in the last 10 years. When asked how this is possible, I tell people, I love what I do". How do we score your job? 😉
[Carla Maree Vella]: In my world, it simply just doesn't feel like I go to ''work'', in my mind I spend time doing what I love and being in a space (physically or digitally) where I feel I belong. I don't really believe in the phrase 'work life balance' which is what essentially drives this statement. I think that my existence is much broader work vs life. I love digital technology, it is part of who I am and as long as I am someway submerged into this sector then I feel fulfilled, complete and happy.
2.
You judged the recent EIG Start Up Launch Pad, and being a chief officer of a venture capital company yourself, you are emerging in the industry as one of the proponents of Start Up. What is your motivation behind rallying for these Start Up groups and individuals?
[CMV]: EiG Startup Launch Pad was a great experience, I like to learn about startups on paper but also face to face and this environment certainly enabled the opportunity to meet the entrepreneurs behind the startups. To me they are the key ingredient. My motivation is simple, Optimizer Invest is always on the lookout for the next investment and this is a forum I would be in irrespective if I was on stage or not.
3.
You founded your own start up which garnered half a million downloads and 60k actives with $0 spending on marketing. That's impressive. What were the growing pains you went through?
[CMV]: I can't disclose the name of the start-up, but it's good to know that this startup was one of six that I had ventured into within a 4-year period. I think my partners and I found a niche and collectively went all in for 9 months straight, 15 hours a day. It was fantastic! Our growing pains were mostly driven around educating merchants and affiliate account managers that we were legitimately onto something. No one wanted to believe our potential because there was no one else out there like us at the time.
4.
Your friends and colleagues have referred to you as a 'Digital Ninja' because of your love of all things internet and your ability to optimize everything in your life. How did this come about?
[CMV]: My older brother bought me a second hand computer when I was five. It was a 386 PC, running on Windows 3.1, but previously owned by a game developer. Oh the Joy it brought me! By the age of six, I could dis-assemble and reassemble a motherboard. It felt like uber cool Lego. My internet years happened much later when my family moved from Australia to Malta, or rather the island of Gozo and I learned of this thing called 'the internet'. I love Gozo for its tranquility but when you are nine, have extreme culture shock, very few friends who speak English, geographical isolation and a hunger to know everything and the internet becomes a very powerful tool. My uncle in America made sure I had latest computers and I convinced my mother that the internet was a 'key educational tool'. My family was one of the first 10 to have internet installed in our home on the island. I used to spend hours on IRC and excite. 'Digital Ninja' title was given to me by my friends who grew with me online from those very early days and who are my closest friends still today. We are nerds, we are geeks and we are proud to be hungry for anything the internet can give us. The internet inspired me to build, optimize and evolve brick and mortar business and drag them kicking and screaming into what we know today as being the digital age.
5.
What is the most remarkable experience that you've had exploring the internet when you were younger?
[CMV]: It was eBay. I was hooked! The fact that I could buy something online, have it posted from the UK directly to my home in around five days amazed me. I didn't feel so cut off from humanity anymore.
6.
With all of these hobbies and interests, how did you develop your entrepreneurial mindset?
[CMV]: I think it is driven by hyperactivity and a deep passion to solve problems. From play comes great ideas and as a child I was very creative! My parents have always told me the sky is the limit and have always pushed me. My dad is an entrepreneur and my mother's family all run their own businesses so I think this helps them understand me and motivate me too.
7.
How did you get into the iGaming world?
[CMV]: It started with a poker start up that my partner and I ventured into which failed, it continued with a Lotto & scratch company I was employed into which also failed. Then the CEO of Betsson Group called for a chat that resulted in a job, which 1.5 years later resulted in becoming the Managing director of Betsson.com. No one gave me 'the drive', I bring my own drive and I was lucky enough to work with people who were/are equally driven about the opportunities within this sector. It was only natural that my next step within this sector would have me working side by side the entrepreneurs behind Nordicbet and Betsafe in Optimizer Invest.
8.
With all your achievements and experiences, and admiration from people you've dealt and worked with, you seem to be winning in business and in life every time. But then you mentioned these failures you've had to go through. What does that experience mean to you?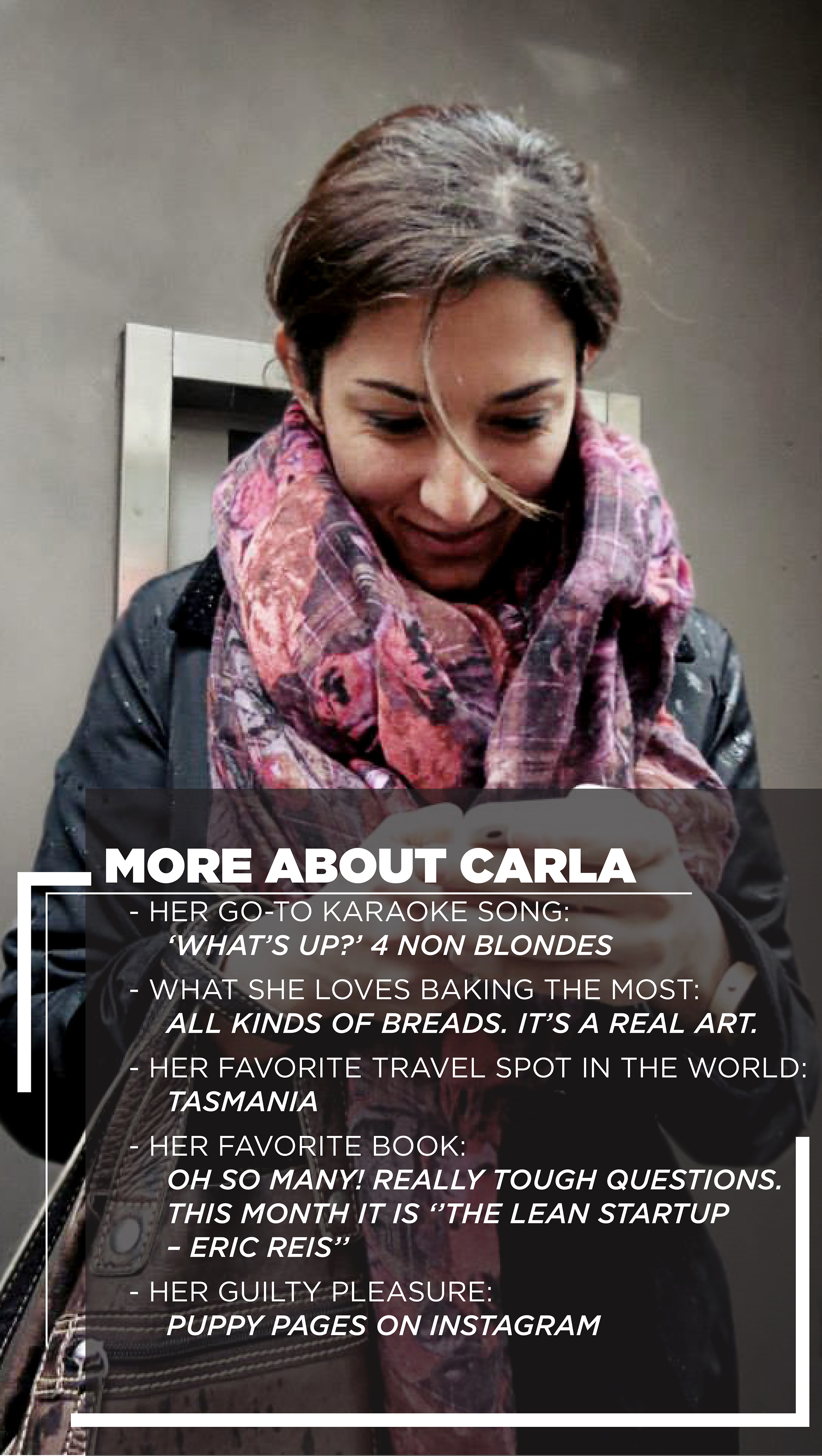 [CMV]: My success to date is because I have failed. Failure sucks and is usually accompanied with sadness, anger, frustration and an ultimate drive to fix the problem or rise above it. Admiration from people around me hopefully comes from the fact that I'm honest about my success and my failures.
9.
In my previous 10Q Interview with Ewa Bakun, the issue of gender imbalance in the gambling industry was raised. Do you see this as an obstacle for woman trying to make a mark and build success within the industry?
[CMV]: It's not an obstacle and I'm a living example of that. In the organizations I've worked in within the past seven years, (iGaming and Tech) I've felt a good gender balanced.
10.
When do we see the Carla Maree Vella brand expanding and conquering Asia?
[CMV]: I'm not so sure about the Carla Maree Vella brand, but when it comes to Optimizer Invest, the recent start up hunt we held had us reviewing 90 applications from all areas of the globe. I don't think it is specifically about location for us, but more so about the idea and the people behind it.
Comments