A research company set up by the Federal government-owned Australian Superannuation Corporation has given Australian casino mogul James Packer and the 11-member of Crown Resorts board failing marks in terms of corporate governance and risk management capabilities.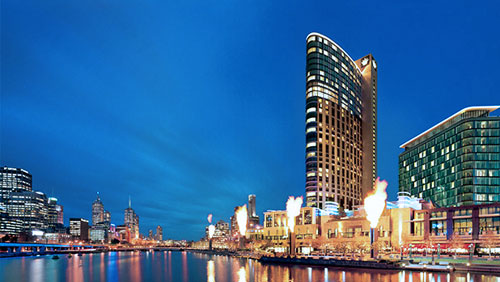 The Regnan report was published just weeks after Chinese authorities rounded up and detained 18 Crown staffers, including its head of international VIP business Jason O' Connor, for alleged "gambling crimes."
According to the Daily Telegraph Australia, the confidential Regnan report, which was obtained by News Corp Australia, indicated that the casino operator "needs substantial improvement" in terms of corporate governance and risk management capabilities after garnering a failing mark of two out of five for the quality of Crown's board members.
Former Qantas chief Geoff Dixon leads Crown's three-person risk management committee. Its two other members are Crown chief executive Rowen Craigie and Rowena Danziger, the ageing former headmistress of Ascham, Gretel Packer's exclusive Sydney high school.
The report pointed out that Crown's board lacks operational experience in gaming and in Asia. This supports Crown's annual report, which showed that only three of its 11 directors had any experience in executive management or risk management.
"Regnan maintains concerns over the absence of a lead independent director, lack of specific industry skills among independent directors and over commitment issues for some directors which could reduce director capacity to effectively discharge their duties."
The report further said that the arrest of 18 Crown staffers "raise the question about the extent to which (Crown's) China-based staff — who were incentivized through a commission based system — operated illegally to lure lucrative high-rollers."
"Following the arrests, a database of Crown's customers was submitted to the police. A reduction in the number of VIP high-rollers from mainland China could impact Crown's earnings," it added. "Regnan notes that both independent members of the Risk Management Committee do not have deep operational experience in Asia, potentially reducing effectiveness of oversight," the report said.