In case you need even more evidence that Russia is slowly—but surely—working its way towards accepting cryptocurrency, here's one: the country is reportedly testing a pilot program based on the blockchain technology.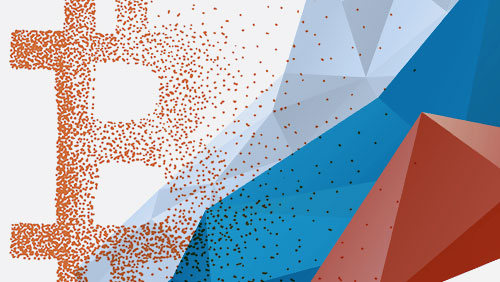 The Russian government has partnered with the country's largest bank, Sberbank, and the Federal Antimonopoly Service (FAS) for a project called "Digital Ecosystem for Exchanging Documents," which uses blockchain—the underlying technology of popular digital currency bitcoin—for storing documents.
"The goal of the project is to study the possibilities of distributed document storage, which may increase the speed, reliability and quality of interaction during document exchange," FAS said in a statement.
Blockchain, which makes use of cryptography to create a distributed ledger system, allows documents to be transferred anywhere with an internet connection almost instantly, while electronic signatures make them cryptographically unforgeable.
The Russian government, particularly the Ministry of Finance of the Russian Federations, has been very vocal in opposing digital currency in the country. In fact, ministry officials has been working on a draft law that will punish those who use bitcoins and engage cryptocurrency trade and mining activities.
The Ministry of Finance wanted a four-year imprisonment and maximum penalty of 4,000 rubies (US$7,000) for Russians found using digital currencies, while bitcoin traders and miners will be imprisoned for up to six years and pay a penalty of 1 million rubies (US$14,000) or pay the equivalent of their salaries for a period of two to four years.
But that's all water under bridge after the government officials have decided that it is now necessary "to monitor the use of virtual currencies and analysis of risks of use of money surrogates for criminal activities."
"This decentralizing approach cuts costs because data processing centers are not required and the requirements for equipment protection are lowered. It is noteworthy that Russia is one of the first countries in the world where the state and market participants are looking at these innovations as a way to simplify business operations," said Andrey Tsarikovskiy, deputy head of the FAS Russia.
Current bitcoin price and trade volume
The price of bitcoin dropped to $635.92 early Wednesday morning, with a trade volume of $13.76 million.