A new paper from Juniper Research has revealed that Virtual Reality gambling wagers will top $520m by 2021 with expensive hardware and limited early adopters the only things slowing the pace.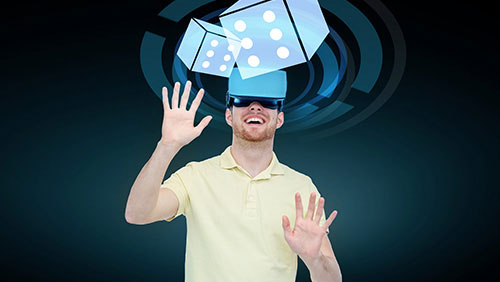 Do you remember a time when all you got for Christmas was an orange and uncrackable nuts?
Ok, perhaps I am going a little Charles Dickens, but the point I am trying to make is our kids costs us a bloody fortune these days. There was a time when $600 would be enough to fill the couch with presents. These days that's how much you need to buy an Oculus Rift headset. I know this because my 15-year old teenage son knows this.
For those who don't have teenagers, the Oculus Rift headset is one of many pieces of hardware that you need to enjoy the full sensory experience of Virtual Reality (VR). An industry that James Altucher believes will follow the Internet and Apps industries to become a trillion dollar goldmine.
The reason why VR is so appealing is that it releases dopamine, serotonin, endorphins, norepinephrine, and anandamide to play merry hell inside our brain. In layman's terms is like being inside the mind of Keith Richards for the day, and the gambling business is about to get into it in a big way.
According to the men and women in white lab coats at Juniper Research VR gambling wagers are set to move from $58.5m this year to $520m by 2021 – an 800% increase, with casino games being key. Sales of pieces of kit like Oculus Rift will move from $5 billion to $50 billion in the same timeframe with the likes of Facebook, Google, Sony, Apple and Microsoft going giddy over this stuff.
Juniper Research Analyst, Lauren Foye, believes the numbers could be higher except for the high cost of the equipment needed and the lack of early adopters as a result. The research team believe it will be the casino high rollers who will kickstart the revolution enjoying an 'immersive casino experience.'
I could tell you more, but I would have to pay Juniper Research £2990 for the privilege, and I need that money to help my teenage son watch his muscles atrophy as he spends his days watching VR porn on his new expensive headset.