The prospects of the desegregation of the ring-fenced European online poker markets took a step closer to finality after a meeting of the minds in Paris.
Adrian Mateos Diaz is one of the most promising poker players in the world. Ranking high amongst his accomplishments are victories in the World Series of Poker Europe (WSOPE) Main Event and the European Poker Tour (EPT) Grand Final.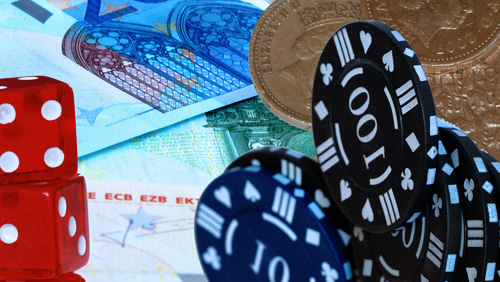 At only 22-years of age, the only Spaniard who has earned more live tournament earnings is Carlos Mortensen, and yet, barely out of nappies, Mateos had to move to London, to continue his career because of a decision by the Spanish regulator to ring-fence liquidity within the country's virtual borders.
Mateos is not alone.
Professionals living in Austria, France, Germany, Italy, and Portugal have all had to make tough decisions about their futures because of laws created by non-poker players that make next to no sense to the poker players who have to abide by them.
Fortunately, moves are afoot to change all that.
If you want to keep up to date with the politics of European poker, then Joss Wood at OnlinePokerReport is your man, and as we headed into the wickedness of our weekend he was informing his readers of a critical meeting that recently took place in the French capital.
Gaming regulators from the countries with brain dead liquidity rules, joined the leading lights from the UK in Paris 12-14 to chew the fat. Items on the agenda included discussion on standardised rules and regulations, money laundering concerns, terrorism, sports betting risks, and the problems that ride on the back of ring-fenced poker liquidity.
According to Wood, there seems to be a realisation that the decision to segregate player pools is barmy, and as long as lawmakers can find a way to level the playing field as far as taxation goes, then, Mateos could be allowed back to the warmer Spanish climate to continue to ply his trade.
While it all seems a bed of roses, there is still time for a few thorns to draw blood. The French Regulator, Autorité de Régulation des Jeux En Ligne (ARJEL), issued a statement to say the next meeting of these particular minds wouldn't take place until sometime in 2017 where Portugal will act as hosts.