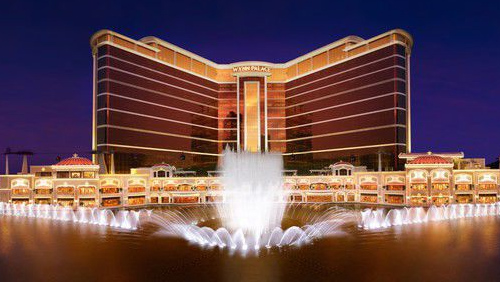 More than a week since Wynn Resorts Ltd.'s $4.2 billion Macau resort opened its doors to the public, analysts are already seeing some writings on the wall.
Bloomberg reported that the slow entry of tourists and the possibility that Wynn Palace taking business from local rivals is causing concern to analysts that are tracking the performance of the mega resort, which opened on August 23.
Unlike other recent casino openings, Union Gaming analyst Grant Govertsen pointed out in a research note on Monday that tourist influx in the casino, particularly the mass market customers, "felt slow."
He also pointed out several reasons preventing mass-market customers from staying in the 1,700-room resort, including the exorbitant cost of gondola ride; the long walk around the lake to get to the casino entrance; and the light rail construction in front of the resort.
Credit Suisse analyst Kenneth Fong, on the other hand, noted that Wynn Palace contributed to a marginal increase in in mass-market customers in Macau, while the VIP business in Asia's premier gambling hub remained flat.
But Praveen Choudhary of Morgan Stanley warned that Wynn Palace is just plucking out premium customers from Wynn's older casino in Macau instead of drawing new tourist in the multi-billion casino resort.
The news agency tried but failed to get a comment from Wynn regarding the observations made by the three analysts.
In a separate note, analysts Vitaly Umansky and Clifford Kurz of brokerage Sanford C. Bernstein Ltd still believes that Wynn Palace remains to be "a game-changing addition to Wynn Macau" that will allow the firm "to strongly compete in Cotai in both gaming and non-gaming."
"We estimate Wynn Palace to generate property EBITDA [earnings before interest, taxation, depreciation and amortisation] of HKD5.3 billion in 2017, which will result in a return on investment in the mid-teens [of percent]," Mr Umansky and Mr Kurz said.
The brokerage additionally noted: "While Wynn peninsula [Wynn Macau] will suffer cannibalisation as we had always thought, the increased table shift from the peninsula [the Wynn Macau casino hotel] to Palace should not materially impact our forecast for that property."