Macau Chief Executive Fernando Chui's bold prediction may be right after all.
Back in July, the Macau official made a bold prediction that the city state's economic decline may shrink to 7.2 percent this year, and even resume growth in 2017, thanks to the casino industry's shift to mass market.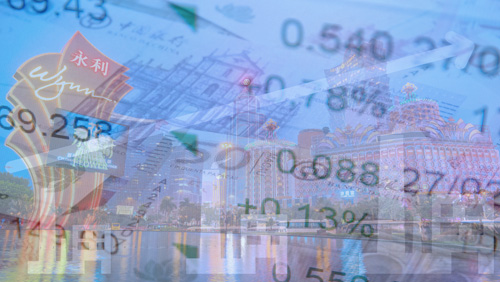 Data from the Statistics and Census Service, published on Tuesday, revealed that Macau's gross domestic product has contracted by 7.1 percent in the second quarter of the year, marking the eight consecutive quarterly GDP decline as Macau's gross gaming product continues to slide. But this quarter's numbers are an improvement compared to the previous three months of 2016, when the city recorded a 13.3 percent drop in GDP.
The statistics bureau pinned the second quarter contraction to "slower declines in service exports and investment, as well as a lower base of comparison in the previous year."
Exports of gaming services also dropped by 12 percent—less than the 17.1 percent decline observed in the first quarter of 2016.
Macau officials have been optimistic that the city state is rebounding after a 26-month long gaming revenue drop, as it pushes casino operators to build mass market-friendly resorts that have more entertainment options other than gambling.
"It's a good time for Macau to re-position," Chui previously said.
The city state's economy has been severely affected by the continued decline in gambling revenue, with the aggregate for all casino GGR in the second quarter dropping 9.2 percent year-on-year to MOP51.61 billion (US$6.46 billion). Still, that number was slower compared to the 13.3 percent year-on-year fall in gaming revenue seen in the first quarter of 2016.
Exports of other tourism services was also down by 7.4 percent from the prior-year period due to a decrease in visitor spending in the three months to June 30.
"Domestic demand saw continued slowdown, of which private consumption expenditure diminished by 2.2 percent," the statistics bureau said.