Credit-debt watcher Standard & Poor (S&P) Global Ratings is sounding alarm bells over the likelihood that Melco Crown Entertainment's struggling Macau casino Studio City will default on its loan.
Bloomberg reported that S&P lowered its outlook for Studio City Casino's 2020 notes to negative, a clear indication of a dwindling confidence that the Macau' project will be able to pay the US$1.41 billion loan, which was used to complete the construction of the hotel.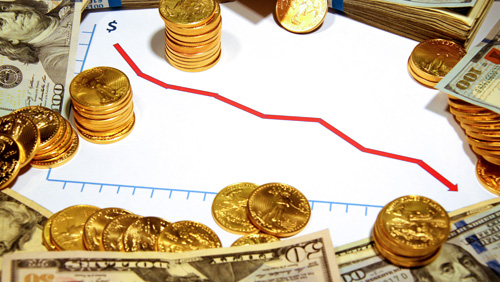 The value of the 10.625 percent notes co-issued by New Cotai LLC and New Cotai Capital Corp., units of U.S. hedge funds Silver Point Capital LP and Oaktree Capital Group LLC, had already slid by 42.5 percent even before the ratings agency issued the warning.
Silver Point Capital and Oaktree Capital own a 40 percent stake in Studio City through their funds, with Hong Kong-based Melco Crown Entertainment Ltd. holding the remaining 60 percent.
Adding to the jitters of investors was the recent statement of Melco representatives, which sounded like the company wants to distance itself from any rescue scenarios for the beleaguered Macau project.
"Studio City Casino Macau is within an entirely separate credit group and its debt is non-recourse to Melco Crown Entertainment Limited. […] Investors should not assume that Melco Crown Entertainment Limited will provide any financial support to Studio City Casino Macau or that it would step in for Studio City Casino Macau," A Melco representative said as quoted by the business news website.
The $3.2 billion Studio City opened on October 27 without any junket rooms – a first for the current generation of Macau's large scale so-called integrated resorts. It features non-gaming activities like the Batman ride and magic show, as well as hotels and restaurants.
Melco Crown Chief Executive Officer Lawrence Ho had earlier hoped that Studio City in a slumping market would prove a smart gamble for the company especially since it targets the gaming mass market.
But almost a year after it opened, Studio City had struggled to attract new visitors despite the publicizing of non-gaming activities. Records showed the number of visitors in the city falling 2.6 percent to 30.7 million in 2015 and were unchanged in the first half of this year.
To the disappointment of market observers, Studio City posted a less than US$200 million revenue in the first quarter of 2016.