Philippine-based gaming technology provider Philweb Corp.'s plea for their license to be renewed has fallen on the state-run Philippine Amusement and Gaming Corporation's (PAGCOR) deaf ears.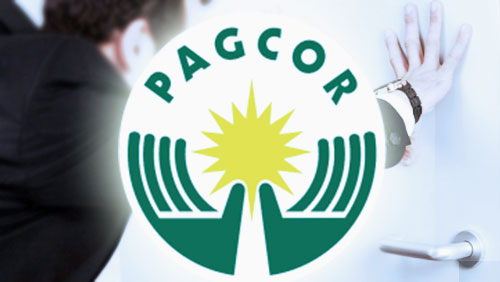 PAGCOR chairman Andrea Domingo stood pat with her decision not to renew the license of PhilWeb to provide software to online casinos in the Philippines despite the futile attempts of resigned PhilWeb chairman Roberto Ongpin to insulate the company from Philippine President Rodrigo Duterte's ire.
It would be recalled that Ongpin voluntarily stepped down from his post as PhilWeb's chairman and offered to auction 771.7 million company shares or equivalent to 53.76 percent days after Duterte singled him out as an "oligarch" he wanted to destroy.
Domingo denies singling out neither Ongpin nor Philweb when she guested on local TV news show [email protected], as she pointed out that they were merely promoting responsible gambling in the country
"If it does come in, we will discuss it with the board, but I think the pronouncement of the President on these types of gaming is very clear," Pagcor Chairman Andrea Domingo said. "[Duterte] does not want online gaming or hybrid games like this to proliferate in the country because it caters mostly to the indigent or needy people. Its audience are likely to be lower CDE (economic classes)."
Pagcor may shut down over a hundred eBingo stations that are within the 200-meter radius of schools and churches where they are prohibited, she said.
PhilWeb, which has been managing the gaming regulator's e-games network for the past 14 years, operates a network of 268 Pagcor e-Games cafes with a total of 8,839 gaming terminals nationwide. It remits PHP14billion ($298 million) to the agency for its share of the revenue from the operations, according to the company.
The non-renewal of PhilWeb's license to operate has placed 5,000 people at risk of losing their jobs and will cost PAGCOR an estimated PHP6 million (US$127,671) daily share of e-Games revenue.
Meanwhile, PhilWeb announced more bad news to the Philippine Stock Exchange on Tuesday as its second quarter profit plunged by 89 percent to PHP22.2 million (US$478,825) from the PHP201.7 million (US$11.16 million) a year earlier.
Operating expenses, which ballooned by 167.1 percent year-on-year to PHP414 million (US$22 91 million), dragged down PhilWeb's revenues. The firm attributed the increase of operating expenses to accrued expense and impairment of assets "as a result of temporary suspension of e-Games operation".
On the other hand, PhilWeb's operating revenue grew by 8.6 percent to PHP435.3 million (US$24.09 million) for the second quarter of 2016 from the prior-year period.