Regulations for Macau's increasingly popular electronic table games will undergo an overhaul in the coming months.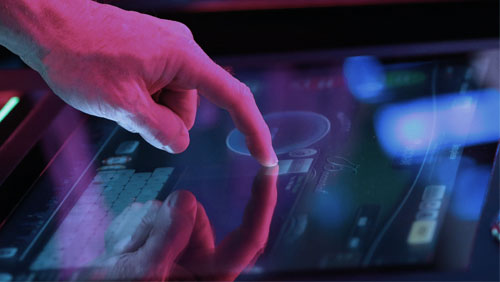 Macau casino regulator Gaming Inspection and Coordination Bureau (DICJ) plans to revise the existing regulations for electronic table games in the territory by 2017. Bureau director Paulo Martins Chan told local reporters over the weekend: "We'll be doing regulation [for electronic table games]—this is not in our work plan for this year, but next year."
Under the current table cap, DICJ allows between 50 and 60 electronic table game (ETG) seats as equivalent to one traditional gaming table inside Macau casinos, according to data from Union Gaming Research Macau Ltd.
However, the number of ETG seats in Asian casino markets is forecast to grow by nearly 3,100 over the next three years, with the potential for a further 2,500 seats in the years beyond 2018.
Demand for these new ETG seats will be driven in part by the four new integrated resorts scheduled to open in Macau by the end of 2017. The Macau market is expected to account for 1,800 of the new ETG seats, with most of the rest going to new casinos in Manila and South Korea, while Cambodia, Saipan and Russia's Primorye gaming zone will soak up the excess.
Chan, who believes otherwise, was quoted by GGRAsia saying, "We don't agree with people that say there is limitless growth to the number of electronic table games. We do have regulations regarding those."
Figures from DICJ showed that casino gross gaming revenue from live multi-games rose 11.5 percent to MOP562 million (USD70.25 million) in the second quarter of 2016, from MOP504 million in the same period last year.
Casino ban for employees
One reason why the bureau is delaying the revision of regulations for electronic gaming tables is that it is busy making changes to the city's casino entry rules.
The bureau is particularly keen on amending the rules in order to bar casino workers from taking part in any gamin-related activities inside casinos during their non-work hours. Chan said DICJ representatives have already met with gaming operators to discuss the matter.
DICJ, however, has yet to define whether the term "gaming sector employees" refers to just the dealers or to all employees within the gambling sector.
Chan said legal work related to the amendments—both for the casino ban as well as for the electronic table games—will be forwarded to the Legislative Assembly next year.