State-run Philippine Amusement and Gaming Corporation (PAGCOR) is targeting to open its casino in the iconic Army Navy Club (ANC) complex in Manila by the yearend.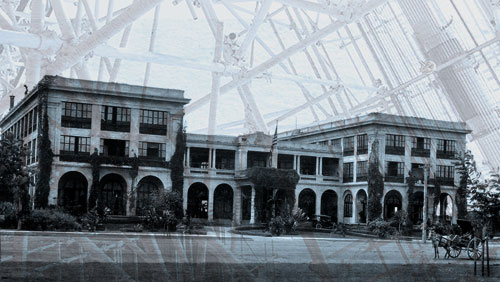 The Philippine Star reported that Oceanville Hotel and Spa Corp. is now in the process of restoring and developing the ANC – which was leased by the Manila City Hall – into a world-class heritage boutique-style hotel.
Oceanville, meanwhile, has subleased 6,500 square meters of the lot behind the ANC to PAGCOR. The state regulator, for its part, awarded Vanderwood Management Corp. with a 15-year contract for the lease of casino space behind the Army Navy Club after a long and tedious 14-month bidding process
Its developer says the facility will have five-star accommodations, upscale dining, as well as wellness and fitness centers. Its casino neighbor in the ANC site will be an entirely separate operation of another firm and fenced off.
PAGCOR started to look for another casino site as early as 2014 in anticipation of the impending expiration by end-2015 of its lease with Manila Pavilion. The divorce between PAGCOR and Manila Pavilion, however, ended in a bitter court battle.
Aside from seeking competitive rates, PAGCOR was looking for a better site to compete with the giant, gleaming casinos in Entertainment City in the reclaimed bay area. Only Vanderwood made an offer and eventually won the contract.
But as the opening of the PAGCOR's Casino Filipino nears, the Philippine Daily Inquirer reported that the project is now a constant target of black propaganda these past few days from "hidden detractors who want to scuttle its deal with the state-owned gaming regulator-cum-operator."
The supposed hidden detractor released as series of paid advertisement that were published in major Philippine newspapers in an apparent attempt to cast doubt on the lease contract awarded by PAGCOR to Vanderwood.
There is also an online petition posted on change.org calling for President Rodrigo Duterte to stop the casino project for being a threat to the historical and cultural heritage of children's museum, Museo Pambata. As of Thursday, the petition has already gathered 665 signatures.
"The construction of the said building is a threat to our historical and cultural heritage, and endangers the morality and development of our children. Furthermore, it violates the R.A. No. 979, amended by R.A. No. 1224, which prohibits the establishment of a casino within a radius of fifty (50) lineal meters from any public building, school, hospital, or church," the online petition read.
PAGCOR insiders, however, brushed aside the petition which they said "have absolutely no basis in law and in fact."