ESports game developer Valve Corp. has expanded its crackdown on skin betting by targeting all types of products, including the CounterStrike: Global Offensive (CS:GO) Lounge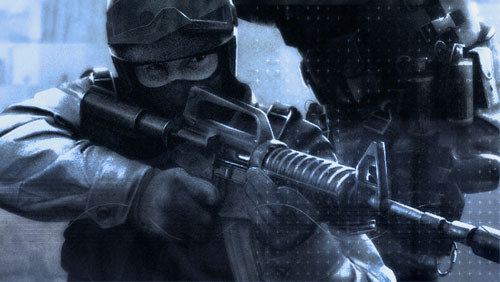 .
Valve's decision to crack a whip on Counter-Strike and Dota 2 third-party gambling sites comes after two separate lawsuits were lodged against it in Connecticut and Florida for its relationship to what the lawsuits call illegal gambling.
In a notice, Valve orders 23 individual skin betting sites to stop the use of their Steam accounts for any commercial purpose. Among the sites which has received the notice was CSGOLounge.com, which is said to be the clear market leader among skin-based sports betting sites.
"We are aware that you are operating one of the gambling sites listed below. You are using Steam accounts to conduct this business. Your use of Steam is subject to the terms of the Steam Subscriber Agreement ("SSA"), http://store.steampowered.com/subscriber_agreement/. Under the SSA Steam and Steam services are licensed for personal, non-commercial use only," according to the notice. "Your commercial use of Steam accounts is unlicensed and in violation of the SSA. You should immediately cease and desist further use of your Steam accounts for any commercial purpose. If you fail to do this within ten (10) days Valve will pursue all available remedies including without limitation terminating your accounts."
Aside from CSGOLounge.com, the skin betting sites which received a cease and desist order from Valve were CSGStrong.com; CSGODouble.com; CSGO500.com; CSGOCosmos.com; CSGOCasino.net; CSGO2x.com; CSGOHouse.com; CSGOatse.com; CSGODiamonds.com; SocietyLogin.com; Dota2Lounge.com.
Valve also wants to enjoin the operations of CSGOCrash.com; CSGOLotto.com; CSGOBig.com; CSGOFast.com; CSGOSweep.com; CSGOMassive.com; CSGOBattle.com; Skins2.com; CSGOPot.com; CSGOWild.com; and Bets.gg.
Last week, Valve's Erik Johnson claimed that it has neither business affiliation with any skin betting sites, nor profited in any manner from their earnings.
He insisted that using the eSports marketplace "to run a gambling business is not allowed by our API nor our user agreements" and warned players to "consider this information as they manage their in-game item inventory and trade activity."
Following the issuance of a cease and desist order, CSGOBig, which offers a number of casino-style games, announced that it will be temporarily shutting down.
"We are writing to let everyone know that we have disabled deposits and we will be shutting down temporarily to comply with Valve's terms of service agreement here," CSGOBig said in a statement they posted on twitter. "We are posting this as a PSA for everyone to be aware that other sites are affected too and anyone who has items on other sites SHOULD withdraw them if they claim they will continue to operate."
Comments