Macau junket and casino investor Amax International Holdings has joined other casino operators that sees their profits roll down the hill after its net loss widens by 18.36 percent in fiscal 2016.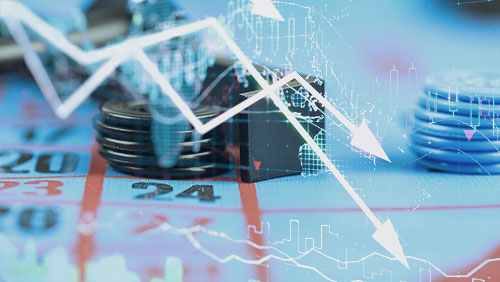 In a disclosure to the HongKong Stock Exchange, Amax reported incurring an estimated HKD49.0 million (US$6.3 million) net loss for the financial year that ended last March 31, higher than the loss of HKD41.4 million (US$ 5.34 million) for the prior-year period.
"The year under review was a year of transformation and consolidation for the Group," Amax said in a statement. "Notwithstanding a challenging market environment, the group implemented a number of measures to consolidate its business operations with a view to minimize the operating costs and redirect its effort in other potential profitable business ventures, in order to provide returns and broaden the revenue base of the group."
Amax, which is principally engaged in investment holdings and investments in gaming and entertainment-related businesses, has seen its revenue rise to HKD10.49 million (US$1.35 million), up from HKD5.12 million (US$659,887) compared to the same period in 2015.
Most of its income, according to Amax, came from VIP gaming tables and slot machine operations run by subsidiaries in Macau.
But Amax's profit was muted by its general and administrative expenses of HKD42.53 million (US$5.48 million), up from HKD33.51 million (US$4.32 million) a year ago.
Amax also noted that the 2016 results do not include the performance of Greek Mythology (Macau) Entertainment Group Corp Ltd, which is still a subject of ownership dispute. Greek Mythology – 24.8 percent owned by Amax International – has operated gaming tables in Casino Greek Mythology in Taipa under the SJM Holdings Ltd gaming license.
"The group is taking every step to address this issue, and will be continuing with the communication on obtaining the financial accounts in order to re-exercise the rights of the company in Greek Mythology," Amax said.
Due to the cooling Macau gaming market, Amax said that is now diversifying its operations outside China's premier gambling hub. The firm announced in May that it had received conditional approval to start gaming operations on the Pacific island nation of Vanuatu.
MGM Cotai's opening on-track, says Pansy Ho
In another Macau casino news, MGM China Holdings Ltd. co-chairperson Pansy Ho Chiu King assured everyone that the opening of MGM Cotai in the first quarter of 2017 is on track.
Ho was reacting to the June 17 note of brokerage firm Sanford Bernstein Ltd. that said MGM Cotai's opening will be pushed back to the second quarter of 2017.
Speaking to members of local media last Tuesday, Ho said that the scheduled opening date for the MGM Cotai project in the first quarter of 2017 is "achievable" and that the project will not encounter any serious delay.