A Michael Jackson enthusiast has won a VIP experience in London to visit the West End, thanks to LeoVegas and its latest competition.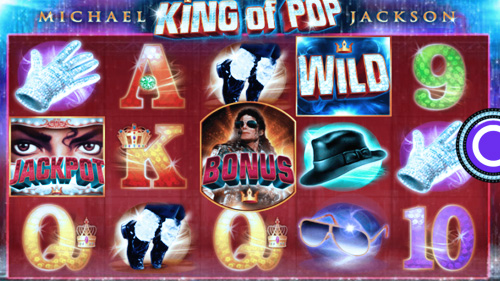 The leading mobile casino asked members of the public to test out their skills by taking part in the ultimate Michael Jackson lip-sync battle, to celebrate the launch of Bally's 'Michael Jackson King of Pop' game. Entrants were encouraged to create Michael Jackson themed lip-sync videos and share via @LeoVegasUK with the #MJLipSync.
After many entries featuring moonwalks and iconic white gloves, 27-year-old Andrew Tanner was voted as the judge's favourite and will now be wined and dined, put up in a hotel and get tickets to a show at London's West End where he can lip-sync the night away.
Andrew, from Uxbridge near London, said: "I am absolutely thrilled to be the winner of the lip-sync battle. I love Michael Jackson so I thought I would enter and throw a few shapes. It took me many attempts and practising my Michael Jackson impressions before I got it right."
The Smooth Criminal enthusiast added: "I can't wait to watch a show live with my partner and have a night out in London! I want to say I big thank you to LeoVegas and the team for organising such a great prize."
LeoVegas UK Country Manager, Shenaly Amin, said: "The Michael Jackson competition was a fun way for us to showcase our latest game which is now available online and on mobile. Andrew's entry was brilliant and very entertaining, we couldn't be more delighted to have awarded him with the prize."
See Andrew's winning entry here: https://twitter.com/turtle789/status/736235683178795008
For media enquiries, please contact Rebecca ([email protected]) Beci ([email protected]) or Matthew ([email protected]) on 0113 8873291.
About LeoVegas
LeoVegas is a world-class mobile game entertainment provider. LeoVegas runs Europe's fastest and most user-friendly mobile gaming platform offering 700+ casino games, the world's largest suite of live casino entertainment in HD and the all new sportsbook, labelled as the sporting event of the year. With cutting edge technology, innovative data, and a strong entrepreneurial management, LeoVegas has grown to become the gaming provider of choice for thousands of players. LeoVegas is internationally recognized as a leader in mobile gaming and has won several prestigious industry awards, including EGR's 'Slot Operator of the Year 2015', 'Marketing Campaign of the Year', 'Innovation in Mobile and Tablet' and others. LeoVegas is listed on Nasdaq First North Premier, under the ticker symbol LEO. LeoVegas employs a team of 300+ talented people in its offices in Malta and Sweden.